Have you met Zirkova? Well let us introduce you to our brunch partner: take a quadruple distillation, the purest artisan spring water, the finest center-cut Ukrainian wheat and rye spirits and a combination of centuries-old and modern-day technology and you've got Zirkova. The brand is now introducing two expressions of their ultra-premium, award-winning spirit: Zirkova One and Zirkova Together.
The first, perfectly distilled to be tasted neat, on ice or in a martini; the distinct and complex flavors of this vodka leaves a smoother mouthfeel and a long velvet taste. You'll taste: loamy almond, vanilla, and sweet straw-like grain, with a clean and earthy aftertaste.
The second is a singular blend for mixing cocktails. The use of spring water from Zolotonosha gives Zirkova its signature character, one that enhances flavors rather than overpowers them like a typical vodka would do.  You'll taste: creamy, sweet anise and subtle spices. Notes of cucumber and citrus in the aftertaste.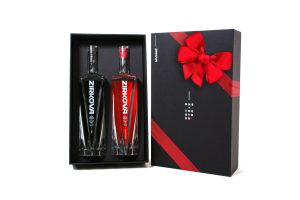 "A gold medal winner at the San Francisco World Spirits Competition, Zirkova builds on six centuries of experience in craftsmanship, adhering to the traditions and classic methods for excellence set forth by their Eastern European vodka making ancestors while adding modern technology in a perfect fusion of old and new."
The Brand is more than vodka, Zirkova also has their own charitable arm, We Are One+Together, that supports charitable activity, social justice, asylum for refugees and disaster relief.
Shop Zirkova online and in a range of stores across the US or watch out for our upcoming brunch events where you can get a taste.