Vapour Organic Beauty and Dr. Smood Event
On November 1, 2017, Vapour Organic Beauty and Dr. Smood held an event at Dr. Smood Organic Café located in Midtown Manhattan to preview the Inner Orange Collection, the product of a collaboration between Vapour Organic Beauty and Emmy-nominated sustainable makeup artist, Karim Orange. Karim Orange met with Fashion 360 Magazine to talk about her latest beauty collection. Karim believes that every woman can "glow strong when living true to herself and keeping self-care routines and clean and natural."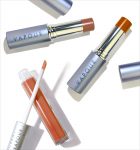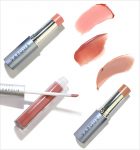 There are two collections within the Inner Orange Collection: Crave and Spark. They both use formulas that are 70% organic. The Crave Collection comprises of vibrant corals and rich brown suited for medium to deep complexions. The Spark Collection is made of sweet peach hues and glistening gold, best for light to medium complexions. Each collection consists of three products each: Aura Multi-Use, Elixir Lip Gloss and Solar Translucent Bronzer.
To find out more information, visit www.innerorangebeauty.com.
About Dr. Smood
Dr. Smood is an organic boutique café that has five locations in New York City and five in Miami. Smood stands for "Smart Food". It is created by experts that wanted to develop a formula that is easily absorbed by the body. Each product consists of delicious nutrients and most do not contain dairy or gluten.
Go visit www.drsmood.com for details.