Give your significant other something he really wants for Valentine's Day. Whether he is a businessman,  foodie,  gamer or a kid at heart, there is a varied array of special gifts for the man in your life. Details about a couple of good choices that are certain to delight even the most discerning man are below: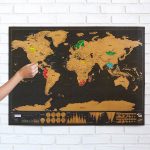 Scratch Map– Maybe you met while backpacking in South America or maybe you enjoy dreaming about the trips you want to take together? This scratch-off map of the world can serve as a way to document the trips you have already taken together. And it may inspire future adventures.  The price range for the map is $26-$40 and you can buy it at Amazon.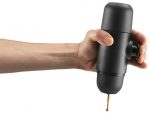 MiniPresso GR Espresso Maker– Does he need a little extra nudge to get out of bed in the morning and a double espresso to stay awake at his desk before 10 am? This amazing and compact gadget brews a quality espresso in transit. It is hand operated so he can prepare coffee drinks even when there's no electricity. It costs $60 and you can order it at Amazon.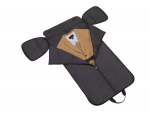 Vessel– This two-in-one garment duffel bag is perfect for his business trips. It can hold up to 3 suits and has 2 interior shoe compartments. The Vessel includes a shoulder strap and a very secure single zipper that can open up flat like a traditional garment bag. It retails for $245 at http://vesselbags.com/bags/duffels/garment-duffel-canvas-black.html.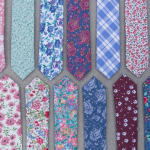 DAZI– Dress up your favorite man in the dashing designs from DAZI. Whether it is your lifelong brother or that special guy, shop the cosmopolitan styles from DAZI for a unique and fashionable gift. Festive alternatives to mundane accessories, the wide selection of holiday ties can help him celebrate the season in style!  They are affordable at $22-$28 and you can find them on Amazon.com.