Beyoncé's Stylist Ty Hunter Gives All The Details Behind His New Athleisure Line
Ty Hunter, the man behind Beyoncé's killer wardrobe for the last 17 years, has launched a new athleisure line that combines style and sleek functionality for everyday women. Bey's stylist partnered with the retailer SIX:02 to launch 'Ty Hunter by Reflex,' a 24-piece collection of active clothing suitable for exercise and everyday wear. "Women are all about athleisure wear these days," Hunter said. "We are living in a time even when dressing down, women still want to look nice." The apparel ranges from color block dresses to casual-cool leggings. Hunter wanted to create clothing that was both fashionable and functional for women on-the-go. "My line was designed to work out in or you could also throw a heel on and some accessories and go out," he said.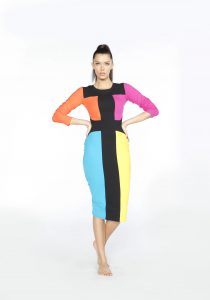 Influenced by the women of the 1960's who weren't afraid to play with color, Ty designs to inspire a feeling or mindset. "I wanted to do something different but have it reflect my personality too. I am always so positive and happy which is why I use a lot of colors. It really changes my whole mood and character," Hunter said. From the billboard ads in Times Square to the lines of women buying his new items, the designer couldn't be happier with the overwhelming response he has received. "My clothing makes women happy. They say it changes their mood and makes them want to get up and go to the gym."

Hunter doesn't only spread his positive influence with his clothing designs. He is also a touring motivational speaker and an advocate of using social media to inspire others. "Social media can be a dark place so I wanted my page to be a burst of sunshine. You'll notice I'm always putting up positive messages, Posting something positive can put a smile on someone's face. It feels good to know that I can have that kind of impact on people."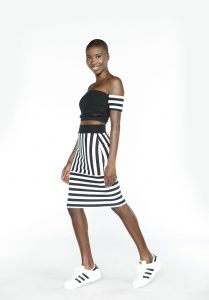 The key to Hunter's happiness and winning attitude are complete self-acceptance. "I became in tune with myself. I started loving myself and my flaws. I got to know who I am," he acknowledges. "I am the happiest I have ever been in my whole life. Nothing can break me. I know who I am and I know what I am about and what I'm capable of doing. I prove that to myself each and every day."
The 44-year-old designer also spoke with Fashion 360 Magazine about the defining moment that led to his career as Beyoncé's stylist. "I was dressing mannequins in a mall in Houston, Texas when I met Miss Tina, Beyoncé's mother, she told me that she was going to get me out of there one day and three weeks later, I was doing the survivor video and then the Grammy Awards. I was just thrown into it. It was a learning experience and I am blessed that she took a chance on this little country boy from Texas. She believed in me and let me live my dream."
Ty's motivation to get into fashion began with Diana Ross. "Diana Ross was the first concert I went to. I remember being intrigued as she just kept taking layers off and transforming into different outfits. Seeing this woman, who designed a lot of her own stuff, on a stage in the middle of an arena, changing from a gown, to shorts, to furs to a body suit, was one of my first memories of why I wanted to get into fashion," says Hunter.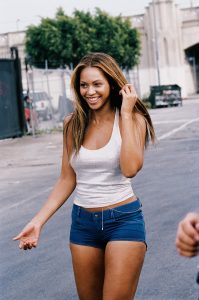 Now, Ty watches as Beyoncé takes the stage and red carpet, wearing clothes styled by himself. He's also worked on all of her music videos, with Beyoncé's 'Crazy In Love' being one of his favorite styling moments to date. "That was my beginning," he explained. "The outfit with the white tank top, denim shorts, and red pumps was my favorite look. I loved putting together something the kids could emulate and copy." When asked for advice on how to dress like Bey, Hunter revealed, "It's not about the clothes. It's about the confidence. We are not born with clothes on and the outfit you always have on, your skin, once you get comfortable in that outfit, you can wear anything you want. That's how you can be your best Beyonce."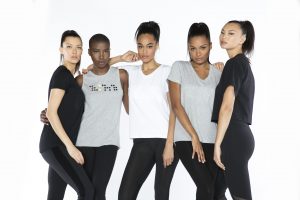 Ty has taken a leap of faith to pursue some of his other goals and dreams explaining, "It's ok to end things when you're at the top. You can still want more. It's ok to want more. It's good to start new things and step out on faith. I don't believe in the next chapter, I believe in a whole other book. I have already completed one book…it was a best seller. Now I am working on a whole new book in my life."
Hunter exclusively tells Fashion 360 Magazine that he is working on a real book. One that will tell his story and all of its transitions.