..You Need to Try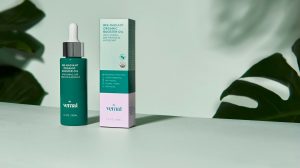 After spending nearly a year working with chemists in the organic skincare industry, The Vernal brand was created. This unique brand is for those needing and wanting a healthier alternative for facial restoration. Their products contain important (and underrated) antioxidants like Sumac and Bee Propolis, the USDA certified organic face oil fends off and treats various unwanted health conditions like redness and dry skin by using antioxidants, cold-pressed oils, super-fruits and plant-based botanical extracts. Sumac contains the highest concentration of antioxidants, 60 times more than blueberries. Bee Propolis is a resinous material bees use to fill in gaps in beehives and is said to reduce wrinkles.
2. Brooklyn Beauty Fashion Labo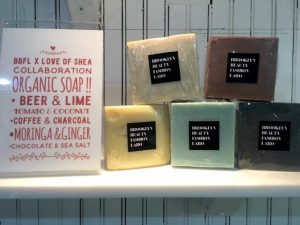 This hidden gem in the charming neighborhood of Park Slope, Brooklyn is filled with beneficial, organic beauty products. Supporting brands like Love of Shea, Morphologically, Let Go, and Malaya Organics the initiative behind the store/café/gallery is to support local artists, their brands while promoting a healthy well being. From Citrus and Bloom scented body oils, Coffee flavored bath bombs, room, and textile sprays, to tomato and coconut bath soaps, you are sure to nourish your mind, body, and spirit organically. To learn more about these-one-of-a-kind-products and for purchase, you can visit the site www.brooklynbbfl.com.
3. Skot Beaute
Skincare can be so effortless if we want it to be. There are so many products on the market, but when one can just focus on the simplicity of our beauty, we only need a few products to enhance our true beauty. The philosophy behind the Skot Beaute brand is just that. Hydrating mist, moisturizer, lip stick, and masques are just a few products offered. Key ingredients such as Jojoba oils, lavender, grape skin extract, seaweed and a few others make up the solid ingredients that solidify the organic products. To read how these ingredients effect our exterior, you can read the very informative website Skot beaute.