$1 Billion dollars worth of sneakers from a legacy of cities all around the world. 160,000 sq. ft. of prime Manhattan realty. 19,000 attendees, 500 vendors, and one man from China at the heart of it all. It sounds like the cutscene to a new Highlander movie, I know, but it's really the low down on NYC's latest SneakerCon, a definitive streetwear event of the annual fashion cycle. I was lucky enough to interview the founder, Yu Ming, to get his take on the event and on sneakers as essential wardrobe components. It's pretty wide-ranging and just went up on our Facebook, so if you do get a chance please check it out. It would definitely make this article a more engaging read, because what follows mostly revolves around my perspective on what I took in Saturday.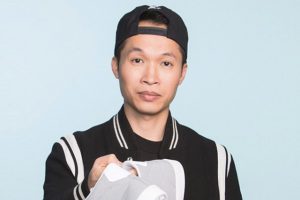 I definitely did get the sense that sneakerheads in general, and Yu Ming in particular, were more interested in their apparel for the hype and economics, almost viewing it like a sensible stock or real estate purchase which you simultaneously had the added benefit of showing off. Reflecting on it though, I guess that doesn't mean that sneakers can't be gorgeous, fabulous fashion. Gold has been one of the most sensible investment vehicles for millennia, at the same time as and partially because of its innate ability to function as a timeless, alluring accent piece.
And, really, they already are haute couture. The Pharell x Chanel trainers are one of the most fashion-y fashion shoes of Winter 2017, period. They have Karl Lagerfeld's vision, a 1,000 euro price point, limited quantities, and their own piece of design history – it's the first time that Chanel has ever shared the labeling of a piece of apparel, in this case with the manufacturer Adidas. Justin Timberlake was photographed in the Paris Colette concept store wearing a pair, which, I mean, just oozes status.
At the same time, there are differences, and the biggest one, I think, can actually give us some insight to self-limitations which we as fashion insiders subscribe to when we talk about, demarcate, or envision fashion. In the link I gave above, Pharell ponders out-loud whether the resale value of his shoes will top $40,000. It's a normal enough speculation. In the interview which my editor and I did with Yu Ming, he mentions the price difference between retail and resale a couple of times, and how even though it can be large a real sneakerhead will always pay for something he or she really wants.
Once we admit to ourselves that sneakers are legitimate articles of couture, though, that small statement gives you a lot to unpack. The first is that the price of an item – even prêt-à-porter – is hardly a measure of its value, and then an even less accurate measure of the joy we get or the statement we make from wearing it. Now, I don't think that part is too hard to swallow. Over the last two decades especially, discount stores like Marshall's or NYC staple Century 21 have slowly convinced fashion aficionados it's OK to pay less for the same article of clothing, and that doesn't make it any less real.
Of course, on the other side, on overpaying, there will
always be those diamond earrings, or that bag, which you will buy no matter how much it costs, and love it, and use it over and over and over, and maybe, someday, give it to someone you love. Still though, sometimes I feel that we share the unspoken feeling that retail prices have been handed down from God – or, even more imposingly, by Dolce & Gabbana – and that if you do not buy your chosen item on a warm Sunday afternoon, serenaded by Arctic Monkeys in some store designed and curated by Italian architects specifically for that line, at that season, then you are cheap or a fool. And, I think we need to check ourselves if that's the case.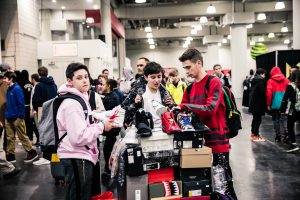 The bigger check which sneaker weekend tuned me into, though, has to do with ownership. We all like to think that we own our outfits. It's understandable because, again, we spend so much money getting the pieces, and even more, time putting them together in new ways, every day, all while basing our choices off a self-styled aesthetic. Even on that level, yeah, it might be silly because, after all, we didn't design any of it, we just bought it – probably because we saw someone else wearing it or wearing something similar – and then decided to wear it on a whim. There, though, I do think we deserve credit for channeling our inner stylist and strutting our stuff in the world.
Where it really gets silly to me, and even toxic, is when our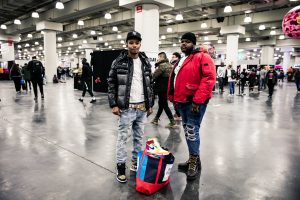 sense of ownership extends from satisfaction to pride, because not only do we end up with massively inflated egos we also end up locating parts of our self-worth in things we wear, almost as if they were parts of us. It's a joke from a show, of course, but there is a kernel of truth to the observation that Carrie Bradshaw won't even give up a single pair of Manolo Blahnik to try to save her apartment, and the kernel of truth is that Anna Wintour would never, ever, give up a single Manolo strap even if it meant saving her life. In that one respect, then, maybe we should be less like Anna Wintour and more like sneakerheads.