Cover Image by: Essien Akan
In part Two of my Sex Expo experience I focus on the two most important yet underrated and in many cases overlooked aspects of sex: hygiene and health. They can greatly affect pleasure and safety, two important parts of any sexual experience.
 What's In Your box? is a monthly subscription box for vaginas. This particular package is all about sexual health, wellness, and empowerment, sampling different types of items that can benefit a woman's sex life, her personal health and hygiene to bring self-confidence and empowerment. From condoms to lubricants to pills to vibrating butt plugs – this box coverers the whole nine yards, delivered to your door for $18/month.
The box is meant to make sexual health attainable for women, also focusing on grooming your vagina. Essential oils are included to soften your pubic hair, take away ingrown hairs, and help with inflammation. You'll see PH balancing wipes and washes, moisture absorbers that are popular in the summer to keep your lady fresh. Keep in mind, orgasm-ing does bring a glow to your skin, not just through the million and one beauty products on Sephora shelves. This box is meant to bring confidence to a woman in the bedroom, so she can understand what she likes and communicate that to her partner because an orgasm a day goes a long way!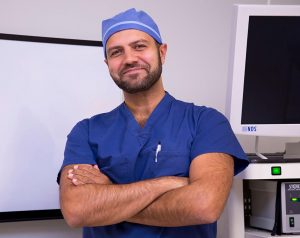 Next up is The Vagina Whisperer- Dr. Amir Marashi
A notable Gynecology office that specializes in vaginal rejuvenation through surgical and non- surgical procedures, The Brooklyn Gynecological Place provides a popular non-surgical procedure called the FemiLift CO2. This operation creates microscopic incisions inside the vagina, which causes an inflammatory response and rebuilds collagen. This 5-15 minute outpatient procedure can be beneficial in multiple ways. The FemiLift helps with vaginal lubrication if you're experiencing dryness, urine leaking by lifting the pelvic floor upwards to hold the bladder up, and tightens the vagina to bring sexual pleasure during intercourse. "It's not just tightening, that's not what vaginal rejuvenation is", says office manager at The Brooklyn Gynecological Place. "I wouldn't recommend this procedure to anyone, only if they are experiencing these specific symptoms, it will benefit them in all those areas."
The FemiLift procedure is recommended to women who've given birth and experienced vaginal tears, experienced menopause or have a low sex drive. The Brooklyn Gynecological Place is located in Brooklyn, New York, and Staten Island and has been featured in New York Post, Refinery 29. Depending on your insurance provider, it may be covered, otherwise, you will pay around $5,000-$7,000 for this vaginoplasty surgery.