Sometimes the hardest part about deciding whether or not to go to the beach is trying to figure out what to do with your hair. Looking fabulous is never easy, it's true, but even by that standard summer's number one place to be seems designed by nature to pose as many problems to your fashion choices as possible.  Even if you stay strong with your routine and find an outfit which can weather the sand, the salt water, and the sun, you have to figure out a hair choice to pull it all together, and remain versatile enough for lounging under the umbrella, diving in the water, or mixing it up with some sports. As always, we want to make it easy for you, so we talked to stylist and hair care expert Michelle Swiney for some tips to keep you gorgeous all the way down the boardwalk.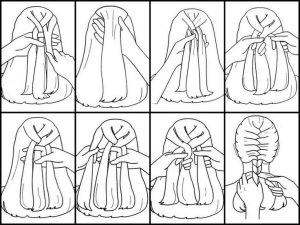 The first style Michelle recommends is braided. The absolute classic take she mentioned was weaving together three strands of hair straight down the back of your neck, and I think that really works because something about the volume and the profile your face gives off shows that you're outside, in nature, and loving it. At the same time, you can build on it, pairing that main back braid with two double cross sections running around your forehead, if you want to work in a little more variation. Or, if that feels too unironically Coachella for your tastes, you can always loosen up the knots, letting the hair slip and swim over your skin for a more bohemian look. On second thought, that still sounds unironically Coachella.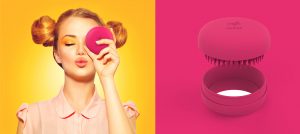 Well, just remember that, however, you do the braid, you're going to want to straighten and maybe even condition your hair first, making sure it's pliable enough to be played with. Milk + Sass has just the thing with their lush Macaron for hair. It does any detangling job in seconds, caressing and lifting each of your locks so that you come away with that luxuriant feeling of silk, every time. It works wet or dry, with hair of any type, and comes paired with a travel sized mirror so that you'll always be in complete control of your look. It's new, like new new, like "just released at a Vegas Glamour Expo last week new," so if you get your hands on one now you can also get trendsetter status.
Now, if that all seems like a lot to you, and you're more into letting your hair do its own thing, that's totally fine, because Michelle has a second suggestion which lets nature work while you sleep. I'm talking about the wavy look, where you tie up your hair in The Sleep Styler ultra-soft hair roller the night before, add a little mousse, and wake up a gorgeous array of tumbling curls and bouncing volume. Made from 100% micro fiber materials, The Sleep Styler quickly absorbs moisture while remaining dry to the touch. The best part about bringing this style to the beach – besides the island goddess vibes you'll be giving off – is that salt water doesn't actually destroy it and, if anything, scrunches it all up for a little extra pop. What you do have to worry about is frizz, because even a couple of stray strands can make everything look like a messy mop pretty quick. The best thing that I've heard about recently is Controlled Chaos' Original Curl Crème, which not only gives your locks love and protection for your scalp from the sun, it's also made from eco-friendly organic products grown right here in America, so when you're using it, you can feel good inside and out.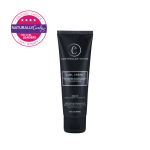 So what are you waiting for New York? Take a summer Friday, and slay it.