This season, leave the traditional costumes in your closet and dare to change!
Halloween is the kind of event you can unveil to the world your talent in fashion in all circumstances: From top to the bottom, everything is allowed and it's up to you to stand out with something original and distinct.
If you are too lazy or you just don't have enough time, let us help you. Why be content with a basic witch or pumpkin outfit when you can do better? Here are our fashion ideas to inspire you for the most easily composed and original costume you ever had. With your terrifying and charming costume, bad guys will have to be careful!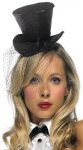 Because old fashion always inspired us, this season hats and hairbands with a veil in front of your face are putting forward! Girlish and elegant, it's the perfect small accessory simple and effective to sublimate a look!
Note: Why don't bet on a classic chic outfit (under Marilyn Monroe style) with some fake blood one, scary makeup, and vampire teeth?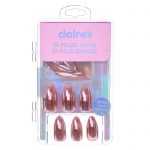 Yes darling, even when you need to be scary you should do your nails! When black nails are seen, and reviewed, change for Chrome fake nails! A wide variety of choices and colors for subliming a terrific look. Your nails will perfectly match the thematic and original Halloween bracelets and rings! We select for you our favorite ones, to associate with every outfit!
Who said that witches have to wear long and large black dresses? So, we exchange it with feminine and sexy shirts! From the schoolgirl to the vinyl body loan one passing by the check skirt, they embellish your legs and match perfectly with Halloween outfits. Note: Sexy doesn't mean vulgar, be careful with what you associate the skirt!
Let's move to the beast that's in you! Inspired by our dear Cruella de Vil, fake fur and animal patterns are with a value. Animals are since ever emblem of fashion and every season Halloween doesn't escape the phenomenon! For those who like to have duchess airs and an exaggerated elegance, this kind of outfits are for you!
Back in the 80's? inspire your style from the disco years! Wide leg trousers, velvet pant or boiled suit, you can use this style and mix it with Halloween accessories for a style 100% yours and original! Our preference: the vinyl! It's always a good idea: Very trendy this autumn, vinyl is back and more present than ever! Boots, skirts, dresses, pants, there's something for every taste and it's very easy to associate it with Halloween things.
Lace and transparent effect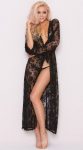 Unfold itself but not too much: Lace and transparency have always been feminine… even more for Halloween. It's known, the difference is in details. The softness of these cloths brings a lovely note to your costume without breaking their image of evil. These pieces should be carefully chosen: the more it's lightweight, the more it's beautiful! We should guess your forms not completely see them… You know what I mean?