Tips for long-lasting makeup in the dazzling heat
In New York City where summer weather can always be seen as the enemy to makeup. Goals of looking "Hot and steamy" by those very affects turn most to "oily and sweaty". I am here to give you the tools to combat this process of melting like the Wicked Witch of the West with these basic beauty sweat proofing tips.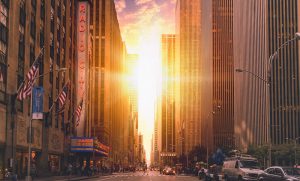 1. Always start with a clean face. Use a non-alcohol toner to clean your face from any grease or sweat that might be there even in the early morning.
2. Use an oil-free moisturizer as it will help you leave your skin moisturized but without excess oils provoking shine. Also, don't forget that it's sunny outside and opt for a moisturizer with SPF. Don't over moisturize. Apply your favorite moisturizer and give it a few minutes to penetrate your skin, after that blot the excess away with a tissue.
3. Use a primer, they're packed with silicone and it prevents facial oils from breaking down your makeup. It will help reduce the appearance of the pores but also help your foundation stay on longer. Don't forget to look for a primer that suits your skin type best. Moreover, don't forget that there are also eyeshadow primers and lip primers created to help your look stay put and last much longer in the heat.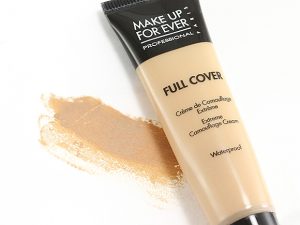 4. If you want to wear a foundation in the summer look for specially formulated long-lasting and water-resistant formulas. Avoid heavy layering of foundation because the shearer it is the longer it will stay intact in the heat. For those troublesome areas use a heavily pigmented concealer instead of an extra layer of foundation. Spot-concealing is your best friend for summer. Take a look at the Secret Camouflage by Laura Mercier or Make Up For Ever Full Cover Concealer.
5. Avoid using highlighters and shimmery products. During the day you'll get a perfect glow from the heat.
6. Setting sprays are a perfect substitute to setting powders but they also give a slightly dewy effect and if you're not a fan you can try combining setting powder and oil-control setting spray to keep the most unwanted shine at bay.
7. I personally love using long-lasting water-resistant and crease-proof products in the summer and combining them with powders. They are formulated in a special way to stay there for you no matter the weather. Be careful because some of those, especially ones that are smudge proof can have a short period of effectiveness so you need to be fast with your shading. Use cream or gel blush, cream or stick eyeshadow and preferably a lip pencil like Make Up For Ever Aqua Lip Waterproof Lipliner Pencil instead of or with your favorite lipstick. And dust a powder formula on top of the cream to make it last. It's all simple: creams hold the powder and powder prevent the creams from fading.
8. Waterproof mascara is definitely a must, especially for those days when your favorite beach party is about to turn into a dinner party. Don't forget that all the waterproof products should be removed by an oil-based makeup remover.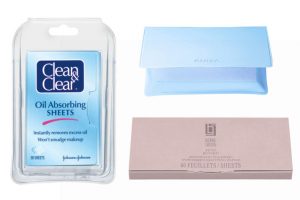 9. Consider using blotting paper for touch-ups instead of going for powder because it will perfectly remove the unnecessary oils from your face and won't give you the overpowered and caky look. In case you still like to use the powders, consider using the most transparent and lightweight formulas like Laura Mercier Translucent Powder.
10. Leave the house prepared! Take a tiny makeup kit with you all you might need are blotting paper, your favorite concealer with a couple of q-tips and a retractable lip brush with your lipstick because it gives you so much more precision.
With all these easy-to-follow tips you can be absolutely sure that your makeup will last through the sunniest and hottest days.