Summer shoe crazes change as fast as it takes to read this sentence; but, we at Fashion 360 Magazine will make sure you don't fall behind the latest trends. From luxury flip flops to customizable sandals to popular slides, get ready to indulge in a treat for your eyes and feet!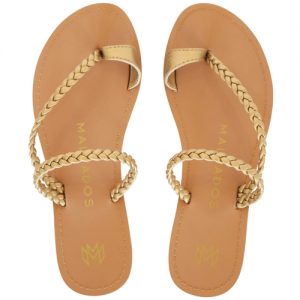 Need a pair of nice flip-flops or simple sandals to last you through the summer season?  Check out what Mavaldos, a women's lifestyle footwear brand, has to offer. This Canadian company has designed three categories of unique sandals that fall under Playa, Lux, and Icon. All Playas are flip-flops that are priced at a cool $21 and offer the casual, colorful look, while Lux models are $30  have updated, metallic straps serving as popping accents. Each flip-flop is designed with breathable, comfortable diamond textured soles that offer stability and support for any outing. Depending on the style, Icons are either $32 or $37 and represent a more sophisticated side of Malvados. With braided straps made of a vegan material, the sandal has a more Grecian goddess look compared to the other categories of flip-flops. As advertised by the company, Mavaldos are the perfect combination of stylish, affordable, and practical.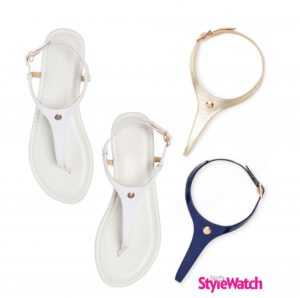 Cambiami is a bit of a pricier, but if you are a fashionista and a fan of sandals, this unique brand could be the deal of the century for you. Founded by a true shoe lover and traveler, Cambiami has been featured in a slew of popular publications, including USA Today, Style Watch, and Forbes for its adaptability to any outfit without the worry of storage space. At $128, you can buy a pre-packaged set of one pair of soles and three color straps that are meant to be easily swapped out whenever– in a way, the $128 is paying for three pairs of sandals. As July Fourth is fast approaching, Cambiami has also created an Americana set to up the festivities. It's also possible to just purchase a set of three interchangeable straps whose designs range from colorful patent to leather to cork material or just a pair of soles. However, the most freedom comes with the "Customize Your Own Sandal" feature with soles priced at $48 and beautiful straps at $30 each. As a Californian college student myself, who travels often and doesn't have much storage space in my dorm, Cambiamis seem like the must-have shoe.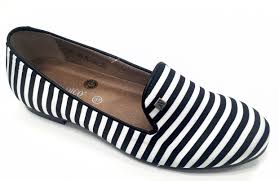 Another fantastic summer shoe to take on vacations filled with walking and touristy activities are the healthy footwear from Arcopédico. The only distributor of Portuguese, handmade women's comfort shoes, Arcopédico supplies three main styles to independent retailers in the U.S– all promoting breathable and circulation oriented sandals. The Stripe is a play off a ballerina flat style, a rounded shoe with crisp horizontal stripes and comfy rubber sole. For $115, there are three color combinations available and a stylish, feather light design. Another more casual style is the Vega, which seems like a knit version of the beloved Birkenstock. The $95 sandal has a Greek-inspire V-strap made of plush nylon and offers a specialized footbed catered towards comfort. Lastly, there are the new Lolita flats of the company's Easy Walk Experience. Designed for an active lifestyle and easy storage, these flats are made from a blend of materials that hugs your foot. The cheapest of the three styles ($69), the Lolita resembles the material of a wetsuit, but it's possible that they're the most comfortable.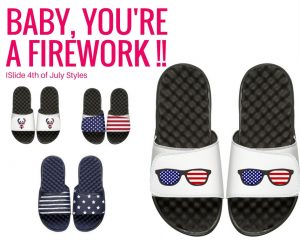 If you're more into athleisure wear this hot summer, ISlides would be the way to go. ISlides are known as a sort of sandals for athletes– something convenient that you could slip on and off in a millisecond– but has become a trend. ISlides have been featured on the TV show Shark Tank and seen on celebrities like DJ Khaled, Lebron James, Ellen Degeneres, Kim Kardashian, and Justin Bieber. While the shoes become available in stores at Neiman Marcus, LIDS, Fanatics, and Urban Outfitters, make sure to check out the online store for a pair of extremely comfortable $50 and up slides. The designs range from tropical colors to 4th of July patterns to emoji and pop culture references. Also, like Cambiamis, ISlides can be easily customized with a choice of five base colors and option to add images and text. In fact, price aside, I would not think twice about customizing matching shoes for my family on our annual vacation or for my close friends as presents. These shoes are just made for the airport, trips to the gym, a walk around the neighborhood, and summer barbecues.