Whether you worked on your summer body already or are still working to achieve nirvana, there are many options when it comes to workout clothes. Long are the days where all you had to wear were sweatpants and your boyfriend's tee. Workout wear has dramatically evolved in the past few years, and the options when it comes to colors, prints and silhouettes are countless.
Just like new workout trends have emerged, so have new clothing brands and subscription apps. With all of the options out in the market, cracking the code for which one to wear can be taxing. Things can get a bit confusing as to what is the best gear for your type of workout and body.
With efficient activewear in mind, we gathered a list of no-fail workout brands, based on some of the most versatile essentials. These looks are not only perfect for your favorite go-to exercise, but they are also stylish.
Kapow Meggings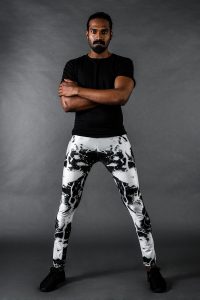 Leggings are used for almost all types of workout, and UK brand Kapow Meggings has the best option when it comes to colorful and funky styles. They count with 31 unique leggings that not only are built to last, but you can also share them with your S.O. Pair these leggings with a plain white or gray tee and you'll be ready to turn heads at the gym.
Crimes of Beauty
This cutting-edge apparel and accessories brand created a line of muscle tees where beauty pros write the rules. Whether you are obsessed with all things makeup or not, these tee's clever sayings and great quality will make you want one. This fashion line speaks to the girl who is ready to serve some sass in and out of the gym. With sayings like " Mascara Will Solve All Your Problems" and "I've Got 99 Problems and Coconut Oil Solved Like 86 of Them," these shirts are the perfect garment to kickstart your exercise regime. Crimes of Beauty not only carries tees but also clutches, leggings, and accessories with sayings as clever as the shirts.
Entourage
If you are looking for Athleisure at it's finest, Entourage has all of your answers. Their garments count with lively colors, abstract patterns, and unique textures. The line boasts 50 exclusive new styles; including chic graphic tees and pieces featuring mesh cutouts, as well as bright and bold prints. The best part of all is their great quality and super low price points since they go from $8.00 to $15 (I'll take one of each!). Pair their Mind Over Matter leggings with their Marathon tank top for a head-turning look, or their Circuit Trained leggings with mesh panels with their Cute In Camo Top to bring style to the gym.
Rumi X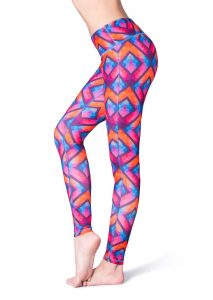 This modern activewear brand has the philosophy of wellness with every single piece they create. All of their garments are made from sustainable sources, such as recycled plastic bottles and coffee grounds. Their mission to preserve the environment while creating high-quality performance wear resulted in breathable, flattering and vibrant sportswear. The collection includes stylish leggings, sports bras, tanks and long sleeve tops in multiple colorways and prints. Take it from us, our style editor loves her …..(I'll put this in)… leggings and ….. top. Catch all of her favorite Rumi X pieces by checking out her Instagram!
Lulus
Lulus is the style destination for trendsetters everywhere. While the popular label is known for their chic RTW pieces (as seen in various editorials we've used them for), they began to tackle the world of athleisure. Turn your morning jog into a fashion show with the Stylish Stride Black Leggings! These stretch knit leggings have a wide waistband atop skinny pant legs with angular panels of sheer mesh, perfect for any type of workout. Their V-neck tees made with jersey knit fabric are made to keep your skin fresh while looking fly at the gym.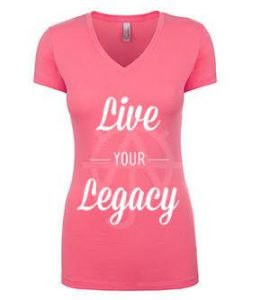 Athletic Junction
Founded by Division 1 and Professional athletes, Michael Parker and Justin Harper, Athletic Junction, is found at the intersection of Life and Motion. Their vision is to partner up with high schools, universities, sports leagues and training facilities throughout the Orlando area and consequently, creating brand awareness. Athletic Junction is tailored to provide the most comfortable and affordable apparel for sports fans everywhere. Their high-quality clothing embodies different high schools, colleges, and athletic leagues spirit while providing stylish pieces for both men and women. They have pieces that range from shorts to headbands, and tees in different colors and silhouettes.
Whether you wear all one brand or mix and match different pieces from these brands, be assured your workout routine will be anything but boring. Get ready to turn your gym commute and gym into your own personal runway