NYFW is a week-long, press-covered event where designers have the opportunity to showcase their new clothing or product lines. It gives people a glimpse into the future of fashion as well as inspires people to buy new pieces — right off the runway in some cases. While many people tend to focus on the clothing pieces, take a look at the accessories that help elevate any outfit.
Eyewear:
Burkinabaé features couture, creative shades that are worn by celebrities like Beyoncé, Tina Knowles-Lawson, Angel Brinks, Alexis Sky, and Keke Wyatt. Having been featured in a popular fashion blog, this company has become the next up and coming designer. This is the perfect place to find that statement eyewear you have been looking for all summer long. Designs range from encrusted in diamonds to florals to edgy chains, but if you don't love what you see on their website, they also offer custom designs. And watch out for the upcoming drop of an exclusive collection collaboration with Angela Brinks, a fashion designer, and Basketball Wives reality-TV star.
Shoes: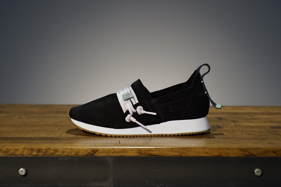 Footwear often attracts much of the fashion world's attention for innovative designs in terms of practicality or artistic concept. Why not focus on a brand that does both and more? COMUNITY footwear is not only unique for the spelling of  "community," but the Los Angeles based company focuses on creating locally handcrafted shoes and giving back. For every pair sold, $10 goes to an LA charity of choice whether it be supporting the arts, youth education, or homeless shelters. Currently, the Mateo model is making a big splash in the shoe industry with its runner silhouette, butter-like Italian suede leather, and lightweight sole with a high-rebound cushion. On top of that, the shoe is designed for intense grip as well as durability with its sturdy rubber outer sole and removable Ortholite insole for anti-microbial properties. Why not support a good cause for charity and your feet?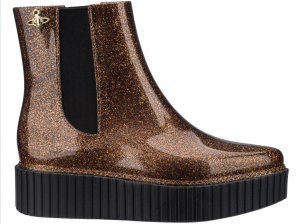 For those who are already transitioning into fall or thinking about winter wear, Melissa has collaborated with esteemed fashion designer Vivienne Westwood to release a new line of beautiful, creeper-style boots. This shoe line of the Flygirl FW17 collection comes in three styles: sleek black with thick black soles, bronze glitter with the same soles, and black with a bold pop of red for the soles– all for under $300. Any of the styles are chic and practical enough for women of any age to swoon over. Not only will these boots add a fashionista flair to any cozy outfit, each pair is 100% vegan, waterproof, and recyclable. Find them in store at any Melissa Galeria or online and pair them with your favorite jeans, sweater, and scarf just in time for the season change.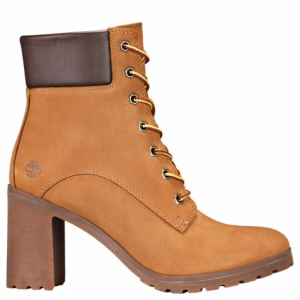 In step with the boots mentioned above, Timberland has released a fall collection featuring its women's footwear line. Although Timberland is most often associated with construction boots and men's wear, the company has expanded its offerings for women each year. During an interview with the brand's spokeswoman, Fashion 360 Magazine learned why clothing options haven't expanded as quickly as the shoes. We learned that because the company is committed to optimizing the in-season style footwear options for women, the apparel selection will stay relatively limited for women with only the occasional outwear available to purchase. Nevertheless, not only does Timberland offer heeled versions of its signature sturdy boots, but the brand has adventured into cutting-edge technology, resulting in products like the speaker boots. You're now probably wondering if it's worth buying a pair of shoes typically worn by men, even if it's an execution of an innovative design.
Once again, I turned to our style editor, who has recently purchased a pair of Glancy Boots, to hear about her experience with the brand. Sharing that it's usually hard to wear heels, no matter how chunky the heel, because she is bow-legged, our editor could not express enough how comfortable the Timberland heels were. When she walks down the street, her stride is confident and effortless, not to mention how everyone wants to know where the unique design is from. In a few words, these Glancy boots are a classier, more glamorous, and eye-catching version of your normal combat boots.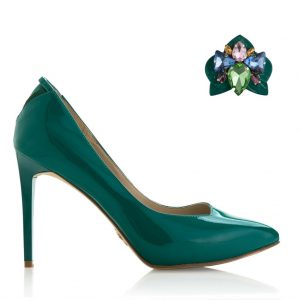 For a more formal and luxurious style of shoe, try footwear from Veerah. These elaborate and classy designs are created from cruelty-free materials as well. In fact, the company's Orchid Pumps are made from four recycled plastic bottles. But the environmentally-friendly aspect does not stand in the way of practicality for these heels. Each pair is described as very comfortable thanks to its organic cotton lining, anti-friction pillow embedded at the heel, and plant-based memory foam sole. For less than $300, this well-crafted shoe comes with its own interchangeable accessory whether it be a brooch-style jewel or fringe. Our favorite here at Fashion 360 Magazine is the perfect, emerald green Mulan Pump with its dazzling detachable Veerah brooch. This limited edition heel is inspired by the lush color of the Columbian Emerald Zone and is designed to define/elongate your legs. Shop online at Veerah to find your next pop of color to accessorize your night-out dress with.
Nails:
No look is complete without great nails. If you find it hard to do at home and too expensive to go to a nail boutique, don't worry we found the perfect company. Edge Perfection enables you to get that polished manicure edge all on your own and all in three easy steps. For a cool $12 you can get multiple salon quality nails whenever you want and wherever you are. Apply this liquid barrier solution around your nail bed, put on those coats of polish, and then peel off. Soon coming to a retailer near you, watch out for their debut!
All of these accessories are simple, unique, easy, and practical. But don't be fooled, they will elevate your outfit/look to the next level.