Looking for a small, but classy and practical gift to get your neighbor, nanny, or co-worker for the holidays? Remember these words: Go for an iPhone case. With various designs and colors to cater to their personalities, iPhone cases are both aesthetically pleasing and are useful to everyone. We have teamed up with two companies and two different price points to bring you a range of case choices.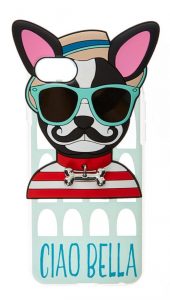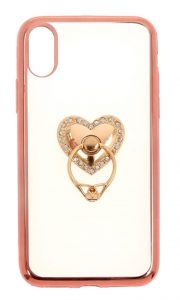 Claire's is always a good option as it is affordable, trendy, and easy to access. It's the perfect store, especially when you are shopping for a younger crowd. From glitter to rainbow to character designs, Claire's has many lightweight designs. My personal favorites are the phone cases with the attached holders on them–a modified pop-socket if you will. These holders can act as stands when watching TV or as precautions that prevent you from dropping your phone while scrolling through Instagram.  On the other hand, I also appreciate the slightly less practical character cases with the flexible gel texture and cute creatures. Sure some of them might be hard to store in your back pocket, but I swear it's a great conversation starter!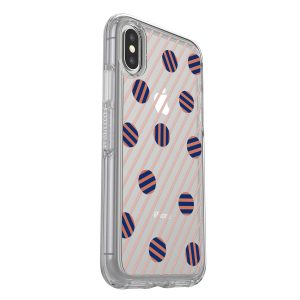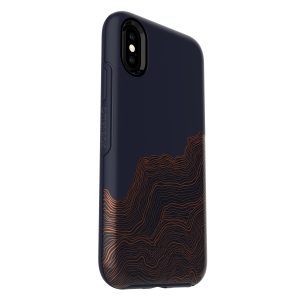 If you know the person you're getting a gift for is always using or constantly dropping his/her phone, you may need a more sturdy type of case, perhaps an OtterBox. This company has products lines that can be waterproof, bear proof, and embedded with cooling technology. That's not to say that OtterBox doesn't address your stylish side. The company believes that as technology grows and changes, phone cases should also evolve and become an extension of people's personality or style. An OtterBox designer specialist, Erika Johnson, points out, "[Phone cases] are the one accessory we carry everywhere, so it should be the one that represents who we are the most…" In fact, this type of statement represents the aura of Otterbox's new line Symmetry Series. Practical, simple, yet elegant.
From iPhone 5Cs to iPhone Xs, from 13 year-olds to 83 year-olds, iPhone cases are easy, practical, and gifts/stocking stuffers. Online or in-stores Claire's and OtterBox have you covered!