With fall here, it's time to revamp your closet with the necessities. This means long pants, soft sweatshirts/sweaters, layering, button-downs, and tying it all together with the right accessories. By the end of this article, you're going to want to invest your Pumpkin Spice Latte fund in your new wardrobe.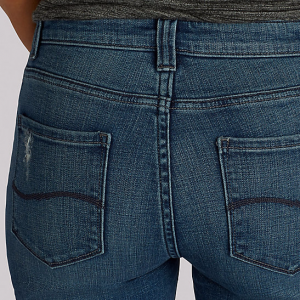 Let's start with Dream Jeans made by Lee Jeans. With a 130-year-old history in the American denim industry, Lee understands the desires of its customers. The company has designed Dream Jeans as a means of taking back denim's role as the go-to dress down option over the ever-growing yoga pants/leggings trend. These new pants are incorporated with the company's no-rip technology. This way people have the comfort of athleisure and the sturdiness as well as aesthetic appeal of denim. According to Lee's spokespeople, "Americans spent nearly $45.9 billion on "active-wear" in 2016, increasing 11% in just one year. With the popularity of "athleisure" continuing to rise, and many women choosing to wear yoga pants over denim, Lee designed the new Dream Jean with the athleisure-lover in mind.
 Fit and versatility for every size and shape were critical in the development of this design, which features a non-binding waist and a soft knit lining that mimics activewear." You no longer have to sacrifice style over comfort. For example, the Niagra color of the Dream Jean has the perfect weathered look to pair with the more formal striped button down, the low v-cut of the blouse also allows for the opportunity to add a trendy, layered, Lulus necklace. Bronze Chelsea boots from Melissa x Vivienne Westwood and a floral clutch from Lulus uses the complementary, warm gold tone of the jewelry to serve as statement points.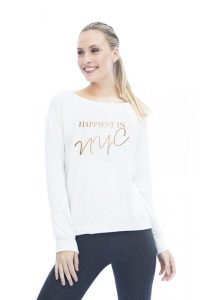 If it's one of those days where you're constantly on the go and on your feet, you might want to opt for a more laid-back look with an emphasis on practicality. This is where Happiest Tee company can help you; the luxury loungewear celebrates iconic cities like LA, Hawaii, NYC, and Miami. Made of a Super Soft Modal/ Spandex Blend without labels or any itch and dedicated to making a great fit, this eco-conscious shirt is sure to keep you cozy. Because it could even pass as a pajama top, layering is key for this shirt to create an office appropriate outfit. Try using a tan corset belt (Lulus) over the long, gray Happiest Tee shirt and tucking the excess fabric into a pair of black jeans (Lees).  There you have it: a warm, layer-removable outfit (as the weather changes), sports shoes for on the go, and a hat to hide possibly messy hair as well as a shield from the sun on your errands.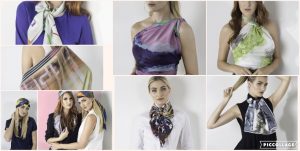 On the other side of the spectrum, we have wearable art. Clothes so intricate in detail, glorious in color scheme, and forward-thinking in design. ArtTECA sells clothing infused with the work of contemporary artists, and our style editor loves the blouses because 1) They are well-fitting. 2) They work for basically almost any bra size without any signs of the typical button-down issues. In addition, not only is purchasing a piece of clothing good for you, but artTECA donates money towards art education with each purchase. It's definitely a company to check out if you are getting tired of your mundane work attire day after day.
These blouses will add a burst of color, energy, and happiness to your day and your co-workers'. Many people are intimidated by intense patterns such as the ones artTECA regularly uses. But don't be afraid to accessorize. For example, with the Muse Silk Blouse enhance the intensity of the print with a floral, navy bandana (Lulus) you angle to a bit to the side. Then add a pair of demure gray/black jeans (Lee) and plain, tan mules (Lulus) to tone down the look. The accessory that ties it all together is that gold watch with a navy band (Lulus), an ode to that bandana. Remember that not everything has to match color-wise and that messing around with color occasionally is always fun.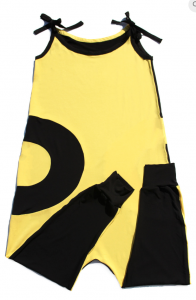 And to wind down after a busy workday, come home to a Maison de Mini jumper to keep your fashion-forward streak going. Bonus: you can even match with your kids, cousins, friends' babies etc… This designer is quite special because she dedicates herself by designing eco-friendly, organic, children's clothing without the usual chemicals. She uses bamboo fabric, which is pesticide/ chemical-free, light, thermal regulating, UV-protective, and anti-fungal. She also uses the leftover scraps to make headbands, socks, hats, and underwear to donate to homeless shelters and orphanages. As if that wasn't enough, 10% of the company's proceeds are donated to charity as well. Although it's hard to style this look without a fuzzy blanket or slippers and outside of the house, this plush onesie is not hard to relax in.
Overall, these looks are practical, chic, fashion-forward, and classy. Picture yourself wearing these outfits with the leaves changing colors and the weather becoming chillier– it's definitely not a bad way to welcome Fall.