Sisters Chika and Cheve Chan have always had a passion for makeup and fashion, but their entrepreneurial spirit is what lead them to build the brand Make-Up Pro. Make-Up Pro is a multi-functional company that both teaches aspiring makeup artists foundational elements of the industry and creates professional quality makeup products.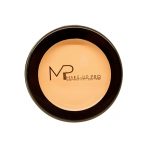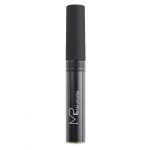 Chika and Cheve were both born, raised, and schooled in Hong Kong. Chika went to school with a focus in makeup and began her ambitious career in the United States as a manager for a Bobbi Brown makeup store. During this time, she was torn between her day job as a  banker and  her true passion, makeup, at night. After enduring the difficulties of maintaining two vastly different career paths, Chika decided to take the risk and solely focus her time on the world of makeup. Her experience in business heightened her ability to later market and create Make-Up Pro.

Cheve decided to study and work in fashion. The connections she made during this time turned out to be huge in helping kick-start their brand down the road. Together, these two driven sisters used their knowledge, skills, and love of makeup to launch what is presently known as the successful company Make-Up Pro.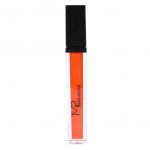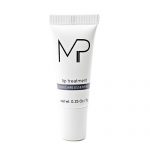 Make-Up Pro started only as a school for potential make-up artists, but since its conception in 2009 it has grown immensely. Now the brand offers professional long-term training, shorter classes for those who simply wish to enhance their at-home makeup skills, and its own line of products. The longer sessions involve 80 hours of teaching and hands-on experience backstage at fashion shows. Chika says that "art is practice" and the long-term education stresses the value of this statement. The goal of this program is to connect the upcoming professionals with designers and other important influencers in order to open up job opportunities after training has been completed.
For those who don't aspire to be working for Nars or Tom Ford backstage at NYFW, Make-Up Pro offers 5-hour sessions for those who wish to brush up (no pun intended) on their everyday makeup abilities. Anyone who is interested in the art of makeup is welcome at these classes.  Make-Up Pro teaches students "to understand the make of someone before doing their makeup." Chika explains how each person is born with varying complexions, features, and ethnicities and Make-Up Pro educates students on how to work with all of these facets.
The company now sells its own collection of FDA approved, cruelty-free, hypoallergenic makeup products all made in the United States. Both professional quality and affordable, every-day items ideal for back to school are available. The concept of integrating a makeup school with real time experience and in-house products is what Chika says "bridges the gap of communication" between designers, managers, and students.  
Make-Up Pro is much more than a school or line products. The founders are passionate about their services and genuinely want their students to thrive doing what they love. The team acknowledges diversity and flourishes in knowing how to enhance every individual's unique qualities. Cheve and Chika encourage their students and clients to take the step in the direction of their passions, and if that passion is makeup, then Make-Up Pro is there to make it happen.