Following our Brands to Watch in 2018 article, here's a slightly edgier new brand to get on your radar: Incarnate®️ from Manchester, UK. The brand has an authentic rock and roll feel thanks to its roots in the industrial North of England. The combination of  the surrounding countryside regions of Yorkshire and Lancashire, with both the rough and ready city of Manchester and the peaceful, scenic landscapes of the northern counties, has attributed to the splintering of the collection into two lines: The Onyx Collection reflecting a raw graphic style with textures and imagery drawn from industrial metals and The Ivory Collection which has much softer linework and textures driven from the beauty of nature.
The reflection on the roots of the brand is portrayed across all angles, from the pieces themselves down to the ethos and even the logo, which is The Incarnate Vulture®️ which founder, Andy Conway tells us, "represents both life and death simultaneously which can even be traced all the way back to ancient mythology, so the vulture became the perfect motif to showcase the two sides to the brand."
The most recent AW17 collection, Atonement, is our favorite with some edgy signature tees and unisex bombers which can be worn with oversized jumpers and skinny jeans, or dresses and polo necks for a rocky, streetwear look. The Denim jackets in this collection also are very overtly inspired by the 90's Grunge movement – think Pearl Jam, Nirvana Soundgarden – and come in three styles; Atonement, Wrath and Lust with large black and grey prints on the reverse of the jackets, distressing done by hand in the UK and a choice of bandana accessories available on checkout.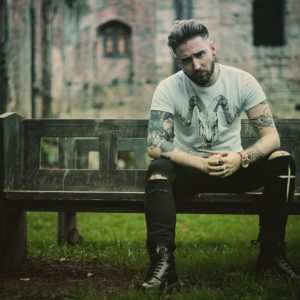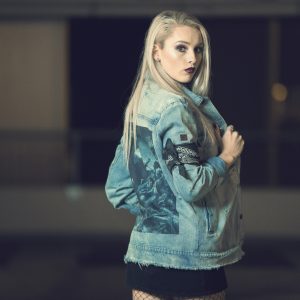 The pieces Incarnate sent us are a testament to the brand: 100% cotton tees with fine and detailed prints, the fabric is soft and the color range fits with the rocky grungey style of the all the collection. The characteristics of the designs mean you have a flexible styling option, especially for those looking to try this trend for the first time. We love them!
Incarnate®️ design and manufacture all within the northern region of the UK and thus are connected to each piece of their supply chain. Founder Andy is passionate about paying a fair living wage for workers and committed to creating a sustainable future for those producing the garments and therefore the brand too.
Next month, Incarnate will be featuring in Wolf & Badger which only compliments the brand too as Wolf & Badger only select the best independent brands to work with. In the meantime, you can check out Incarnate online, and on social.