A statement dress is that beautiful gown the main character of a movie happens to see in a department store or boutique window while she is walking down the street. As that stunning dress glistens in the spotlights of the display and busy passer-by's brush past her, she is stuck in her own world imagining herself drawing the attention of her love interest in that gown. Though statement dresses aren't typically everyday wear, once you find the perfect one to hug your curves, you'll get your money's worth–trust us. Since we don't always have the luxury of shopping or being the love-struck protagonist of a movie, online shopping is a popular choice. We're ready to share the best websites to order perfect statement dresses from.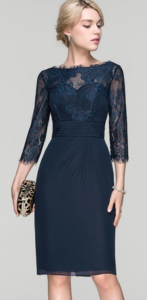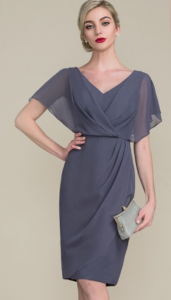 According to its website, JJ's House was created in 2007 and is now "the global leading online retailer for wedding gowns, special event dresses, wedding party dresses, and accessories. Customers can browse the vast online selection and choose their favorite dresses with great satisfaction. JJ's House prides itself on exceptional customer service, high quality, and affordable prices." Offering over 1,200 styles, JJ's will customize and tailor the gowns to the exact specifications of the customers. And these services all come with savings that are up to 60% of competitor prices.
Furthermore, our own style editor's positive experience with JJ's supports the company's claims. She stated, "I wanted to feature [this company] as I purchased my bridesmaid dress from them. Loved the experience. They sell other styles of dresses you can use to attend shows or make statements. I measured myself and received the dress in less than 2 weeks from China! And it was in a really nice protective bag. I was really happy with their service." If you want a go-to outfit to wear to any black-tie event or just a night out, check out the cocktail dresses. With a wide range of colors and the perfect amount of classiness, you will for sure fall in love with the dress.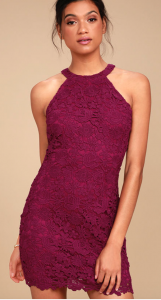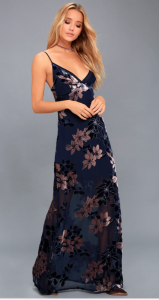 Lulus has a wide-spread variety like JJ's, but there are many more casual options and is catered to middle-aged to younger customers. Our style editor swears by Lulus during fashion week because they fit so well, and I have to agree. My baby blue, two-piece prom grown arrived in good quality on time and did not need any alterations. Being on the shorter side, it's quite typical for me to have to hem my dresses, but I was relieved to see that  Lulus fits true to size for the most part. And if you like to purchase everything at once without any hassle, you're in luck because Lulus is as equally well-known for its accessories, such as heels and jewelry. In stride with every current trend, Lulus will style you to perfection from head to toe.
Next time you need something to wear to date night, a New York Fashion Week event, a charity gala, a holiday party, or a wedding, you can count on JJ's House and Lulus to have you covered.