Sakroots is the sister brand of The Sak and began with a collaboration with a Paris-born graffiti artist who created the first Sakroots print 'Peace'. Following the success of the first pieces in 2007 Sakroots was established as a spin-off brand in 2009. The original collaboration print in 2007 was so successful, that Sakroots was born as a spin-off brand in 2009. Since then, they've gone on to produce gorgeous accessories in one-of-a-kind prints, commissioning budding artists to create the prints for each season, all of which capture a bohemian vibe coupled with sophistication.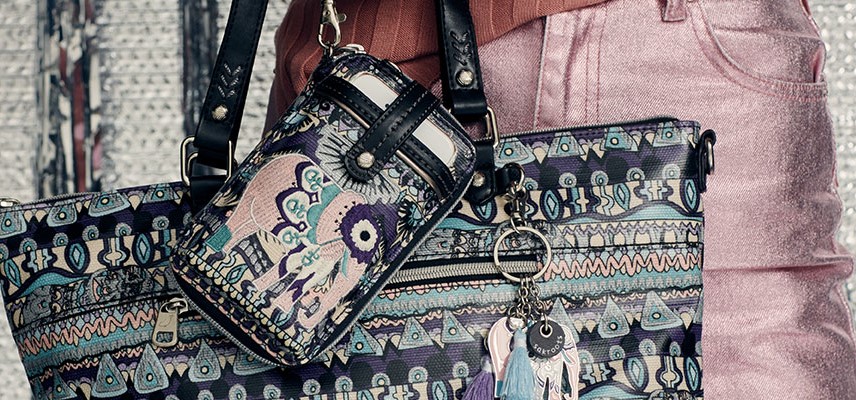 This season's back to school accessories included backpacks, lunchboxes, notebooks as well as digital accessories like charging bags, speakers and power banks which is perfect for a girl-on-the-go. Sakroots' accessories are multi-purposeful, so no matter whether you're a student, photographer, super techie, or office babe the Sakroots accessories with their multiple compartments for laptops, notebooks and tablets, a power bank and unique artistic designs are a must-have for the working woman.
Our top picks for this fall
We are continually looking for ways in which to be more practical with fashion whilst still remaining stylish. The re-appearance of the backpack in mainstream fashion has saved many of us from the hunched posture of carrying a shoulder bag, working bright and bold patterns have become a way for us to express our own personal style and the bohemian vibe of Sakroots has long since been seen as a 'social outcast's' style.
Sakroots are a brand that emanates a distinctly personal feel, for each print we're able to really connect with the artist behind the design through scenes artist profiles on the site. Sakroots is also a brand that gives back, if you're into purchasing products that go a little further than style, then Sakroots have it down – when going through the checkout process online you can choose from one of their nine partnered charities to donate funds to.
For a "Peace of Inspiration," you can also follow the Sakroots blog where the brand shares design inspiration, an insight into the seasonal designs, style ideas and further information on their amazing charities.
Find Sakroots on social using the handle @sakroots or shop the latest collection here.