Fashion Mingle is an innovative tech-based company that connects fashion entrepreneurs with professionals to help cultivate their business. Founded by two powerful women, this company strives to fuel the development of smaller businesses and provide equal economic opportunities for everyone. In fact,  according to Mellisa Shea, co-founder, and CEO of Fashion Mingle, "[The company] believe[s] that a successful fashion industry begins with a strong local fashion community. [It] launched this networking platform to help local fashion businesses grow and thrive." 
Fashion Mingle will be hosting its second ever Networking Party during this year's New York Fashion Week with the purpose of providing networking opportunities for fashion industry professionals who come to New York City to either attend the runway shows or work behind-the-scenes at NYFW. The professionals include a range of artists, hair stylists, photographers, fashion designers, and bloggers.
On Sunday, February 11th from 7 pm to 12 am at ROW NYC, you can join the event and take advantage of this amazing networking opportunity. Held at one of New York's most stylish lifestyle hotels, at 700 8th Ave in the fashion district, there are exclusive VIP experience and general admissions tickets available. For VIP ticket holders, there will be hors d'ouvres, cocktails, a mixology presentation as well as first-hand interaction with the latest beauty and fashion brands from 7pm-8pm. General admissions tickets can be purchased at Eventbrite. These tickets come with a free  "Mingle Martini" and the chance to hear Dj Nikki Nicole's amazing set starting at 8 pm.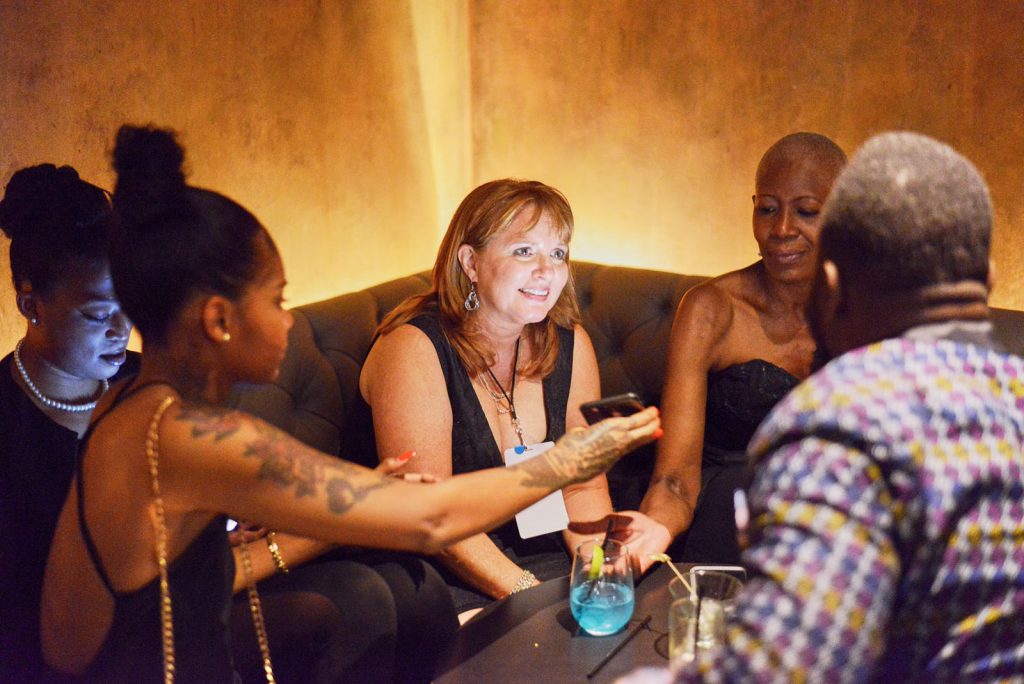 The first mingling event was a huge success and attracted more than 300 fashion pros– many of whom left having made significant connections with colleagues and other professionals. Based on the popularity of last year's party, the turn out for the 2018 party is projected to be even larger.
This year's sponsors include Rae Cosmetics, My Event is the Bomb, Michelle Pajak Reynolds Jewelry, Linger Magazine, and ROW NYC.
Whether your a fashion enthusiast or want to learn more about the beauty/fashion industry, don't miss out on the opportunity to meet and connect with a diverse group of industry professionals.