If you were following the fashion weeks around the world, which I hope you were, you should have been able to spot the trend of the micro bag. It is common for the sizes of handbags to shrink for Fall, but this takes the "clutch" to a very literal level. With the fashion gods forcing minimalism upon us we must decide what the absolute necessities are for these tiny bags.
Whether it's a necessity or just a guilty pleasure, a sex toy should definitely be included in the list (because of female empowerment, you know?) I have searched and found some of the smallest toys with the biggest results for you to keep in your new, trendy micro bag! Proceed with pleasure: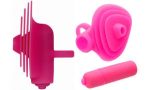 Kat's Flutter Ring
The ring is tiny enough to fit in your bag and wraps around your finger. It's also powerful (three batteries), flexible, has textured layers and is adjustable so you can position it in different ways on your hand.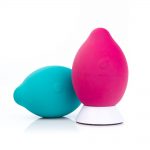 The Minna Limon
The Minna Limon is known to be perfect for first timers and is also great for "full-timers!" This toy holds some serious strength, but ultimately, you're in control by squeezing it harder or softer and testing the waters.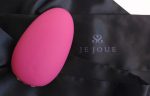 Je Joue Mimi Soft
This will literally fit in the palm of your hand so it's easy to store and easy to grip as well! Although it is tiny, it is equipped with five different speeds and patterns! It is soft to the touch and invisible in a clutch.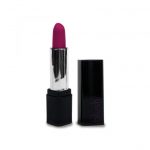 Rose Lipstick Vibe
For obvious reasons, this is the perfect toy to keep in your micro bag, it looks like a lipstick for goodness sakes! Even if it's found it will absolutely be mistaken. The Rose Lipstick Vibe is discreet and perfect for women on the go. It is a great choice for beginners since it's petite but still provides.