Though we are all aware that we live in a time when social media is more popular than ever, Kanye West seems to have picked up on how to use these platforms in a new way. Instagram and Twitter are often used by celebrities to promote collections, sponsorships, and events–but until now, it has been used to debut an entire collection.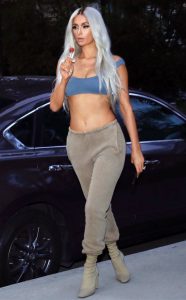 The unique nature of Kanye's sixth collection drop does not stop here. In fact, the clothes were revealed to the world modeled by famous figures that are dressed as Kim Kardashian. Not only do these models post these pictures, but so did Kim and the slew of paparazzi that happened to be at the right place at the right time. The industry may have just witnessed a shift when it comes to presentation, marketing strategies, and cost effectiveness with this move by  Mr. West.
Media rushed to get in on the act and in the publicizing of the pictures and Yeezy outfits via retweets and repost, help Kanye's sixth collection permeate throughout social media at light speed. It also helps when one of the models happens to be Paris Hilton.  Kim reposted the pictures featuring Paris with the caption "OG." Which indicates that there is no longer animosity between the two.
In all, while Kanye's decision of not showcasing his sixth collection on a runway confused and even disappointed fans initially, it may have been the smarter decision for his company. There has been massive media attention focusing on the unique reveal as well as elevating fan interest. Although it is not known whether Yeezy collection 7 will be released formally during a fashion week, we can predict that Kanye will find some new way to share his work with the rest of the world.