On March 31st – April 2nd, 2017, International Vision Expo East held its worldwide conference and exhibition for eyecare and eyewear at the Javits Center in New York City. The event drew more than 30,000 eyecare professionals from around the globe.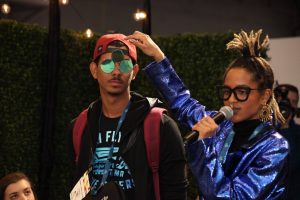 The Vision Council, along with Reed Exhibitions took this opportunity to educate consumers about the importance of vision care and the options in eyewear as well as providing them with the latest fashion trends in eyewear. International Vision Expo & Conference joined forces with Think About Your Eyes, a national public awareness campaign designed to educate the public on the benefits of vision health and promote the importance of getting an annual comprehensive eye exam.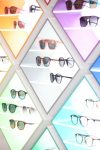 This year, the exhibition presented more than 5,000 brands from around the world including well-known brands such as Chanel, Dior, Valentino, Chloe, and Valentino. In addition to educational programs focusing on disease diagnosis, treatment and management, clinical application of products and healthy business solutions, the International Vision Expo delivered an exclusive fashion trend forecast led by WGSN. A fashion show featuring luxurious eyewear designers showcased the latest colors, shapes, materials and lenses of eyewear for the upcoming season.
For more information and the Vision Expo experience including future dates, make sure to visit http://east.visionexpo.com/.