Celebrity hairstylist, Christine Symonds, a Hollywood favorite, is known for her unique cuts that cater to her clients' everyday lifestyle. Christine's work has been featured on many red carpets with beauties such as Kaley Cuoco, Anna Faris, and Kristen Bell to name a few. With such a roster I sought her advice on spring hair looks. Never too busy to give advice, Christine was able to provide me with step by step directions on how to achieve her fave summer styles.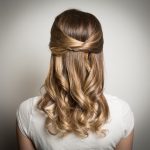 Sweet and Simple Spring Twist
· Spray Batiste Dry Shampoo at the crown of the head and lightly backcomb to create volume. I recommend using Batiste's Bare fragrance as it has a light fresh scent – perfect for spring!
· Collect two sections of hair on each side of your head and gather at the back.
· Tie the two sections into a knot and secure with bobby pins.
· Spray again with dry shampoo and finish off with a spritz of hairspray to create a romantic, undone texture.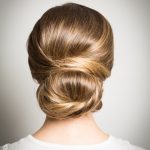 Chic Chignon for Spring
· Spray Batiste Dry Shampoo roots to boost body and texture.
· Create two vertical parts in front of each ear and clip the sections away.
· Gather all hair behind the ears in a low bun.
· Lightly loosen the bun by pulling at the sides.
· Grab the side sections, twist them back, cross the sections on top on the bun and secure with a bobby pin.
· Spray a strong-hold hairspray to make it last all night.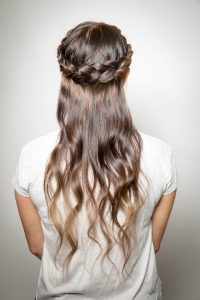 Crown Braid for Spring Festival Season
· Spray Batiste Dry Shampoo in your roots to give the hair grip and texture.
· Part your hair in desired area. To camouflage a harsh part and for a more seamless look, use spray applicator to apply Toppik Hair Building Fibers. You can also apply along the forehead to smooth out and create a more even hairline.
· Braid hair above the ear on one side of the part and secure with a hair tie.
· Then repeat on the other side.
· Wrap one braid around the back of the head and secure with bobby pin.
· Wrap the other braid around the back of the head as well to create the illusion of one continuous crown braid.
· Spray with a light hold hairspray to tame flyaways.
Did these steps work for you? Leave a comment and let me know.