The era of doing boring workouts has officially ended, and many new techniques have emerged. Long are the days were working out meant lifting weights and running on a treadmill. Nowadays, exercise has turned into a way to discover your inner Venus while moving every muscle in your body.
So why not try a sexy fitness class? You'll have fun, gain confidence and get in touch with your sensual side all in one place.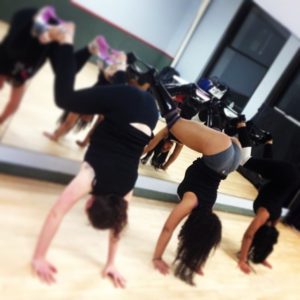 Turn into an expert in the tease by taking StripXpertease classes. For the past 12 years, this exotic dance company based out of Manhattan has been helping women to celebrate their own brand of feminity, and sexuality through dance and sex education classes. They teach everything from lapdance, floorwork, striptease, twerk, Brazilian samba, dancehall, blowjob class, how to talk dirty and more.
Women are invited to join a group class, have a private lesson or participate in a bachelorette party, as they are encouraged to discuss and approach their bodies and sexuality without stigma or shame. Their goal is to help women feel more confident and sensual in their bodies and minds. You can their classes in New York, Los Angeles and online, and if you live in NYC, make sure to follow us on IG to get details on StripXpertease upcoming free class.
Pole Dancing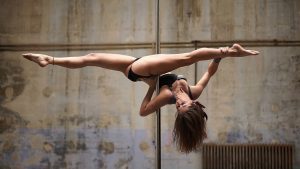 No longer just for the nightclub or bedroom, pole dancing has become a mainstream fitness trend. Pole dancing offers a complete body workout that includes strength training, fat burning and stretching. Although getting on the pole can be intimidating at first, the more you come back, the more tricks and spins you will learn.
You can find classes at both specialized fitness studios like Flirty Girl Fitness, and mainstream gyms. No experience is necessary and most facilities offer classes for every level.
Belly Dancing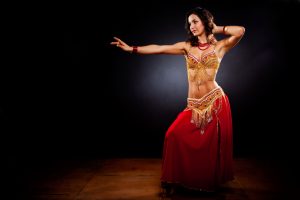 This Middle Eastern dance is all about loving your curves and discovering your inner Cleopatra.  Let your hips take center stage while you shimmy yourself through an intense core workout. This workout is one of the most complete because of how many parts of your body are engaged while swiveling your hips! Contractions of the glutes, thighs and lower back will aid in the different movements. In addition to toning your core, you'll be getting an intense cardio workout, without even realizing it.
Naked Yoga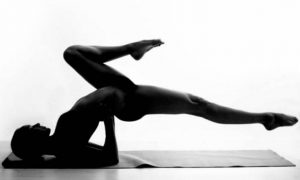 This undressed form of yoga promotes acceptance of the body in its most basic form. The goal of this type of yoga is to feel empowered in your own body, and more in tune with your meditative and relaxing state. This class is all about the sensation and the feeling of every part of your body by taking pleasure in being strong and beautiful no matter what.
Chair Dance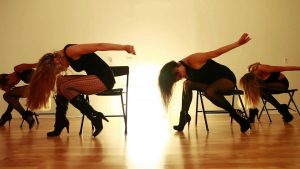 The chair striptease class claims to be the best abdominal workout you've ever had. You will be getting a full workout as the class calls for a lot of leg strength as well. Chair dancing can also be modified as a low-impact primarily seated workout to accommodate anyone with restricted mobility.
Vixen Workout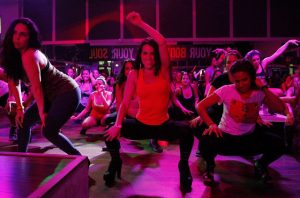 This intense Hip-Hop cardio has taken the dance
fitness scene by storm. Inspired by moves performed by your favorite artists and the Miami nightlife, this women's only Dance Workout delivers easy to learn combinations that provide a full body workout and an experience unlike any other. Each Vixen Workout creates a fun club atmosphere where women can let loose, forget responsibilities, and transform into their "alter-ego" or as they say "getting your Beyoncé, Ciara, Rihanna on".