Nowadays, sex toys are no longer a taboo. Au contraire, today's women, and men are encouraged to embrace the use of sex toys and new sex methods in order to spice things up in the bedroom and keep the passion alive. The days of kinky toys are behind us as technology has shaped them to be "high designed" and discreet enough, where they can be visible in public without getting attention.
Fashionable sex toys are here to accessorize an outfit instead of hiding them in your "special" drawer. If you are feeling risky, here are a handful of stylish toys and techniques that will take your bedroom experience from great to heavenly in a 1,2,3.
Sexual lifestyle company Unbound started in a tiny NYC apartment back in 2013 and has grown to be one of the leaders in changing how women explore and enjoy their sex life. They currently carry a quarterly box and an online shop filled with "sexual accessories" that include two finger rings that can be turned into a massage ring, a choker that transforms into a whip and even a set of gold bangles that double as handcuffs.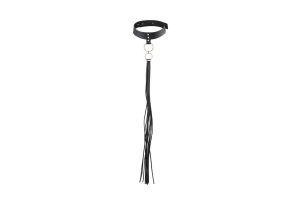 Tassel Choker
The BDSM-inspired tasseled choker can be used as a kinky whip and worn as a chic choker.
Massage Ring
Inspired by the free woman, this 18K gold plated massage ring provides targeted pressure through its decorative spheres.
Nipple & Clit Clamp
This modern update on the nipple and clitoris clamp will gently stimulate women's most sensitive area while looking chic.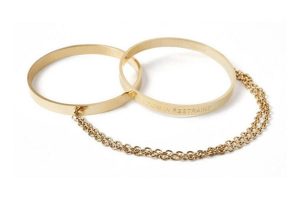 Cleo Bangle Handcuffs
Inspired by Cleopatra, these bold bangles hint they are anything but innocent. The cuffs are slender and have a subtle chain connecting them- allowing for their conversion into wrist restraints.
Droplet Necklace
This 43″ silver chain creates a beautiful line around your neck. The tiny quiet motors deliver a subtle but insistent vibration along the leather loops from the perfectly-shaped tip of the silver pendant.