As all of you already know, I go to great parties even when I have no idea who's there or what they're celebrating. I just love it. I love the energy. I love the outfits. I love the people, even when I don't know who they are, and when I do know the people, well, that takes it to a whole other level… Which is why I wouldn't have missed our last brunch for anything. It was part pop-up shop, part open bar mixer, at Gelso and Grand, a beautiful brasserie tucked away in New York's Little Italy.
I came in a little early, to help carry the cases of prosecco and to get an insider scoop on Illionaire Society, the featured brand of the event.
With a name like "Illionaire," I was basically expecting the designers and brand reps to be rolling around in stacks and stacks of realness and, I have to say, I wasn't disappointed. Drawing on the experiences of real life, the label brings a fresh, everyman take on street style. It's more mellow than bape. My personal favorite was the super color saturated line of miserable mornings. neverending nights, which founder and head designer Jamal pulled straight from his time as a recording artist. So, basically, it's lit.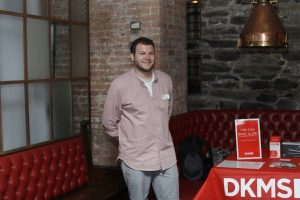 The attendees were full of energy, I had so much fun dancing and many great conversations with plus sized models, major financiers, French wedding planners, and that guy trying to end blood cancer with DKMS that I felt like I was in Shangri-La. Although I have to admit, people may have been just a little extra nicer to me because they knew I was giving away our door prizes and the fashion favor for best social media post.
Of course, the other thing I really liked was the fashion. Ikponmwosa, our head editor, came out in a Versace sun dress with a purple so gorgeous it made the basement feel like Maui. One of our guests paired a red bandana with a track suit and a mesh flack jacket, which just seemed so, well, right that I wondered why I had never seen it before. There was a lot to see, actually. There's check that one out!
Sponsors: Jackson Family Wines, illy, Harmless Harvest Coconut Water, Bruce Cost Ginger Ale, Esssentia Water, Owl's Brew Beer, White Label Mate