Photographer: Frank Rocco
Stylist: Ikponmwosa Edorisiagbon
Clothing: Illionaire Society
Footwear: Timberland
Growing up outside of the United States gives people the need to search the American Dream. Overseas, America is the land where dreams come true and where doors open left and right as long as you work hard for it. Such is the case for German model Gil Laurence.
Although young in age, Laurence has already modeled in Istanbul, Hawaii, and Paris, making him one chic globetrotter. The 21-year-old has walked on the runway of different European designers, but has been ready to make the move the US for a long time now.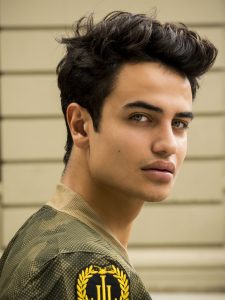 The Russian and Turkish model attended our July brunch, has been to NYFW with our style editor and recently chatted up with us, where he told us all about his career and aspirations in the modeling industry.
Why did you decide to come to the US?
I always visited the States during the summer time, and in my heart, I have always felt American. I always wanted to explore this country more, so I decided to come to school in LA so I could have my American Dream. Unfortunately, the school I attended in Los Angeles got shut down and I made the move to Hawaii, where I started modeling as an independent model to then I moved to NYC. I had never been to NYC before and as soon as I got there, I fell in love with the city and continued my education there.
When did you know you wanted to be a model?
I knew I wanted to be a model when I was 16 years old. I always admired all the models Instagram pages and knew I wanted to be like them.
What are your goals in this industry?
My biggest goal is to be featured in Vogue Magazine
Have you found the modeling journey easy or hard?
I think the modeling journey is very hard, especially in New York City since a lot of people want to be here. There are a lot of people in NYC and if you are not known or know the right people, the journey can be very challenging.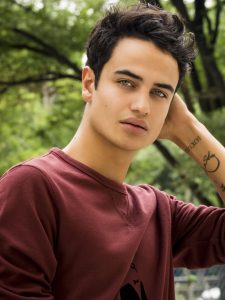 Are you working with any Agency in the States?
I am not working with an agency at the moment in the States because they required for me to have a base agency in Europe before I can be signed. However, I will be meeting with One Time Management in Switzerland and if everything goes well, I will be able to go back to NYC to work with a US agency.
Where do you see yourself In the next five years?
In five years I see myself working as a successful model in New York City, of course, if the opportunity arises, I will not be opposed to working anywhere else in I can have a profitable modeling career.
Make sure to follow Gil's IG at @gillaurence