In this part of our Black Friday and Cyber Monday shopping series, we talk about clothing.  To read up on our Accessories suggestions click here.
Lulus
Lulus, the online destination for chic clothing and affordable luxury, announced its "Win. Shop. Love!" interactive sale, launching November 1 in the U.S. The 21-day campaign offers shoppers the chance to win daily instant discounts, VIP early access to the company's Black Friday sale, and entries to win one of five $1,000 Lulus.com shopping sprees. The sale will kick off with free shipping on all U.S. orders.

From November 1 through November 21, customers are invited to spin the interactive wheel each day leading up to the company's VIP early access sale before Black Friday officially begins. One spin per day will count as an entry into the Lulus "Win. Shop. Love! Black Friday" sweepstakes to win one of five $1,000 Lulus gift cards (up to 21 entries per customer) and grant them entry to the VIP early access sale, which will feature a wide variety of best-selling products. Items rarely seen on sale will be marked down for a limited time, making this a can't-miss opportunity to score the latest styles and customer-favorite pieces at a significant discount.
Spinning the wheel also offers customers the chance to win an instant discount valid until midnight PT the day of the spin (all instant discounts expire at 11:59 p.m. PT and customers will be able to spin again for a new discount at 12:00 a.m. PT – no exceptions, no retroactively applied discounts). Customers can win up to 50% off sitewide to save on Lulus' exclusive designs as well as styles from designer labels.
To participate, simply create an account with Lulus (or sign into an existing Lulus account) when prompted by the on-site pop-up and click on the wheel to try your luck.
Immediately following the VIP sale, Black Friday will begin on November 23 and last through November 26. The Black Friday sale on Lulus.com will feature discounts of up to 90% off on Lulus exclusive products and designer styles. After Black Friday, the Lulus Cyber Monday sale will begin at 2 p.m. PT on November 26 and offers customers an additional 40% off already marked down items. Customers will also receive free shipping on all orders from November 22 through November 28.
Ann Taylor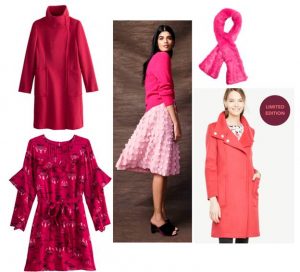 Pink Friday is the new Black Friday.  On November 24, Ann Taylor will launch the NEW Pink Weekend Collection, a limited edition 10 piece capsule to support breast cancer research.  From November 24 to November 27, 20% of all Pink Weekend collection purchases will be donated to the Breast Cancer Research Foundation.
In addition to donating proceeds, Ann Taylor will offer 50% off all purchases in-store and online for Black Friday and Cyber Monday weekend from November 23 to November 27.   The Pink Weekend capsule collection retails from $39.50 to $248 and is a perfect fit for any Black Friday, holiday style, or charitable giving segments you may be working on.
Baciano
It is near impossible to find a high quality, fashion-forward sweater at a reasonable price. However, with Baciano, you will be the envy of your social circles when you show up wearing one of Baciano's luxurious sweaters. Your friends will think you paid a fortune!  For two generations, Baciano has been outfitting LA's most fashionable women in their designer threads. You can get 50% off entire website with code "CE50" on Cyber Monday.
Jill Yoga
Give the gift of comfort with Jill Yoga. Make the holidays a little more active with a wide range of stylish jackets, tops, shorts, and more. Crafted from the highest quality of activewear textiles that conform and stretch with every movement, Jill Yoga designs aren't just on-trend, they're affordable. They will also be having amazing deals on Black Friday with a 40% discount off all regular priced Jill Yoga and then on Cyber Monday a whole 50% off regular price.
Timberland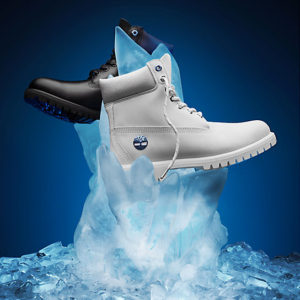 On Black Friday, Timberland will be having 30% off all clothing for men, women, and children. This offer is only valid in Timberland specialty stores from November 18 to November 19 and on the Timberland website throughout the Black Friday holiday. However, you must be located in the U.S. to receive these wicked deals. Use the code "GOBBLE17" on their website for killer buys!
Happy shopping!