Founded in 2002 by brothers Nick and Giles English, Bremont is a luxury watch brand based in Henley-on-Thames, England. Inspired by aviation and military, Bremont continues to make a significant impact in the watch industry year after year. Fashion 360 Magazine was lucky enough to be invited to its private viewing event at the Nomad Hotel in New York City.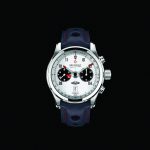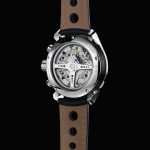 The MKII chronograph, inspired by the Jaguar Lightweight E-type racer, is one of the standouts of the current collection. First produced in 1963, the Lightweight E-type is legendary in the racing world. Bremont collaborated with Jaguar to produce new MKII pieces that feature the Jaguar heritage logo and a new white dial. A new internal tachymeter dial ring, newly designed hands and a red stitched 'racing' leather strap capture the spirit of the E-types and brings one back to the 60s when the car was designed.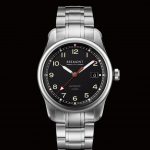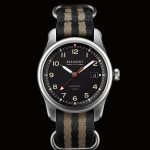 The AIRCO line was named after the 'Aircraft Manufacturing Company Limited', one of the first British military aircraft manufacturers. Bremont created its first 40mm three hand pilot watch to become a part of its Solo range that features very classic pilot's watches. The smaller and thinner aviation chronometer will bring one back to the roots of British pilot watch production that Bremont is known for.
The America's Cup is an international sailing event featuring high-performance boats that are capable of speeds close to 60 knots. Inspired by the America's Cup, Bremont added two new additions to the existing sailing watch collection. The new Regatta AC II is only being made in a limited edition of 135 pieces.