A phantasmagoria of Renaissance and Baroque splendor, Florence is a city belonging to a world much different from ours. Amidst its castles and cathedrals, royalty and religion, Florence, Italy is a ripped page from a fairy tale brought to life by ancient genius. However, many often forget that with every fairy tale comes a villain waiting to turn it into a tragedy.
In 2003, Carla Braccialini, founder of Braccialini leather Goods, walked down the familiar streets of downtown Florence without fear. However, it was upon these familiar streets that an occurrence so alien, so strange to Carla took place that herself and her brand would never be the same. Like a storybook villain, some unnamed individual appeared, swiping her purse. However, for Carla, the mugger stole more than just her money, they had her documents and, more importantly, a picture of her children. To her, it seemed that the mugger had stolen more than a handbag, they had stolen her home. And, it was that very idea that would bring about a new Renaissance in designer bags. It was that idea that transformed her nightmare into a fairy tale.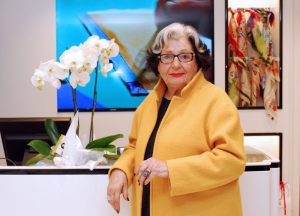 After the ordeal, Carla realized that a handbag is more than just a high-fashion accessory, it is a home. By the next day, Carla ordered her handbags to be transformed into home-inspired shapes and designs, giving birth to the Braccialini theme handbags. Some of Carla's first Braccialini theme handbags included designs as whimsical as a tomato, owl, and taxi. Carla managed to turn her trauma into treasure, spurring an unheard of creative innovation in handbags that the world would simply swoon over. Like Braccialini leather, Carla has the strength and durability to outlast the wear and tear of the world.
Braccialini was originally founded in Florence, Italy around 1954 by Carla and Robert Braccialini. The company had meager beginnings of being nothing more than a small workshop with four to five employees. Carla would sketch the designs and her husband Robert would craft those designs into intricate, quality leather handbags. The sheer tenacity of the couple allowed the company to transcend the borders of Florence to around the world. The Braccialini brand is now available in 55 countries with stores in fashion capitals like Milan and Paris. Braccialini also is sold in luxury department stores on every continent from Asia to North America.
For over 60 years, Braccialini has continued to produce handbags with exquisite craftsmanship and quality, renowned for breakthrough leather patterning and embossing techniques.  Carla unapologetically broke the boundaries of handbag fashion by producing designs with unimaginable color, creativity, and artfulness. It is for this reason that Carla won innumerable awards, including the Order of Merit by Italy's president. Bracciliani has also become a favorite in European high fashion, appearing on the pages of Italian Vogue, Vanity Fair, Elle, Marie Clair, Glamour, Madame Figaro, Amica, Grazia, and more. Braccialini's tremendous influence in handbag history has even been chronicled in Fabiana Giacometti's Skira Rizzoli art book about Braccialini, Bags in Wonderland.
Unlike other luxury handbags like Gucci or Chanel, Bracciliani promotes self-expression to the fullest extent through the diversity of their designs. Braccialini allows its clients to infuse their own personalities into their purchases, an aspect not always found in high fashion. This makes Braccialini great for both fashionistas and families. Presently, the TUA branch of the Braccialini brand has become noted for designing fun yet chic Braccialini designs.
Also new this season is the unique oversized Braccialini TUA pom-pom ballerina bag charms. Cute and colorful, these bag charms have three distinct personalities and three distinct colors: red, pink, and black. Measuring about seven to eight inches, the Braccialini ballerinas are made from finely detailed leather, and their tutus are made from durable faux fur. Such fun-loving accents will work to make any classic Braccialini bag stand out and is perfect for a holiday gift.
Now for the first time, the full range of Braccialini and Braccialini TUA handbags, wallets, and other accessories are easily available in the US and Canda. No more waiting for your next trip to Europe or dealing with the challenges of international shipments. For more information, visit Braccialini North American website, styvalo.com website to admire the eye candy and buy yourself both a handbag and a home. Make sure to use code 360 for 10% of your purchase.