Black Halo made a debut in the fashion industry over ten years ago, and since then, the label created by Laurel Berman has grown into a powerhouse. Berman began the brand's elevation with the creation of the "Jackie O Dress". Although she knew this dress would be one the contemporary women needed, it quickly became a hit. With the Jackie O, women had the option of going from the office to cocktail hour with their girlfriends and even to a date after work because of the dress fit and versatility.
It wasn't long until Hollywood celebrities like Mandy Moore, Hayden Panettiere, Ciara and Allison Williams noticed the brand and began sporting Berman's pieces. Black Halo was designed to bring out women's inner beauty and confidence with every BH garment they wear due to its impeccable aesthetics, tailoring, and sex appeal. Her architectural designs have transformed the way women dress.
Today, the brand has become synonymous with modern-day style and it counts with several collections that include the Jackie Jumpsuit, the Jackie O Mini and the Jackie O Romper. Whether you wear the classic Jackie O for the office or the romper for your next vacation, Black Halo has it all. Fashion 360 Magazine got the pleasure of picking Laurel Berman's brain and asked her everything about this wonderful label.
How did you get involved in the fashion industry?
After I graduated from Washington State University, with a degree in Political Science, I felt pressured to attend to law school. I knew in my heart that I did not want to have a career in the legal field. I began reflecting on the moments in my life where I felt most passionate and realized that every moment or memory centered around the clothes I was wearing at the time. In that moment, I realized that my true passion was fashion. I decided to start Black Halo because I'd hit my glass ceiling with my current job; there was no more growth for me. I am always looking to grow and I became creatively bored. My body friend, now my husband, motivated me to take a leap of faith and start designing my own collection.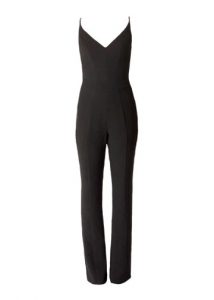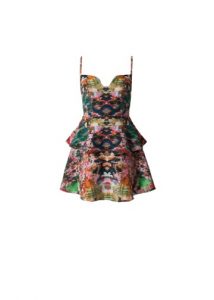 How have your upbringings influenced your design aesthetics?
Growing up, I was always interested in fashion and always expressed myself through my clothes, which led to my choosing a career in fashion. Black Halo's aesthetic is partly inspired by the laid-back nature of the West Coast, where I grew up. I always noticed a lack of beautiful, versatile clothes for the professional women around me. I took this memory to fuel Black Halo.
Where do you get your inspiration from?
I find inspiration everywhere and from everyday things – music, films, museums, social outings, and travel. I am an avid people watcher – you never know what a person will do that will resonate with you.
Who is the woman you design for?
We create architectural designs that summon a natural inner beauty and strength that are both liberating and empowering to women when worn. I design garments that channel an aesthetic reinventing the meaning of modern-classic style – resulting in understated glamour without pretense.
The "Black Halo Girl" is constantly on the go. She is a hardworking professional but also has an active social life. She needs a wardrobe that will take her seamlessly from her desk to dinner, and from the boardroom to the bar. Her style demonstrates on the outside how beautiful she is on the inside.
The Jackie O dress is the one that made you a household name in fashion… where did you get the idea for this now iconic piece?
The Jackie O came to me out of pure necessity! One of my favorite go-to looks was a high-waist pencil skirt and a silk camisole. Every time I sat down or moved my camisole would come untucked. As a designer, I had the luxury of solving the problem myself by stitching the two pieces together. The Jackie O Dress made her debut in our Fall 2006 collection and was an instant hit!
The fact that The Classic Jackie O has stayed not only relevant but in demand, has allowed us the opportunity to celebrate her decade of style and helped Black Halo grow to where it is today.
What is your favorite piece from any of your collections and why?
The Classic Jackie O will always be my favorite piece of all time. The Wall Street Journal dawned Black Halo as "The House That Jackie Built".