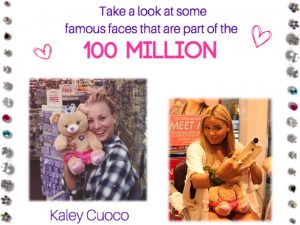 Claire's has over 3,000 stores located all over the world and is dedicated to spreading the most recent accessory trends. In fact, the company's free ear piercing service (with the purchase of a starter kit) is celebrating over 100 million pierced ears. With specialized employees and the highest grade piercing equipment, Claire's does their best to ensure that all customers have a quick recovery. Although the company tends to appeal more towards pre-teenagers, if you look closely, there are plenty of back-to-school items perfect for students in their late teens. Not only are there great deals, but there are also filter options online to find more items appropriate for each age group that makes back-to-school shopping all the more easier.
Starting a new year of school often means that 1) you need new school supplies 2) you need a revamped style to create that "new," confident you. While there are cute journals, fuzzy pens, and a range of pencil cases, I recommend that shoppers in their late-teen years scope out the accessories for the most success. Granted that Claire's isn't exactly the first place teens go to find high fashion, if the accessories you look at are paired correctly, you could easily acquire a wallet-friendly haul. After all, kitschy accessories were totally in recently.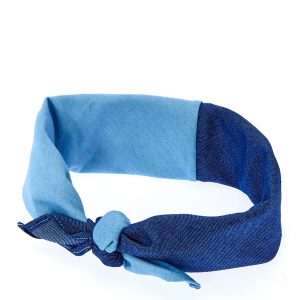 Let's take hair accessories for example. I personally have been obsessed with head wraps because not only are they practical and keep the fly aways out of your face, they can even be the statement piece to a simple outfit or that one thing that ties your look together. Claire's has everything from thin, velvety bands to twisted bow wraps to holographic, thicker wraps. Another product that seems to fly off the shelves are the sparkly detail pieces like hair cuffs, bobby pins, and hair ties. These pieces will be subtle but will glisten under the light like no other.
With attention focused on your hair, there's no doubt that people will notice your body jewelry next. Don't be afraid to explore past the back-to-school section of the store because you will probably be looking for more options past unicorns, sequins, and sugar themed accessories. In fact, don't be hesitant to even look at the Summer collection. Sure, the seasons are changing,  but why not have fun with pieces to remember Summer by. Bold tassel drop earrings, studded starfish, open circle styles– refreshing additions to any outfit. However, my favorite parts of the Summer collection are actually the necklaces. There are so many chokers to choose from, but I prefer them to be layered as Claire's often sells them. The layered look allows you to wear more than one favorite necklace at once but also is an effortless detail that enhances your look. Just make sure your earrings and necklaces don't clash.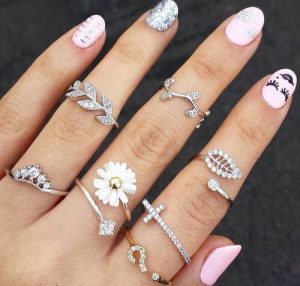 Another way to accessorize without any hassle is to use rings. A lot of people don't realize that rings can be layered like bracelets can. It's common for people to use thing rings to layer with a uniform type of metal.  But why not mix it up? Easy to slip off if they impractical at school, rings are the perfect way to compliment a manicured or natural nail and bring out the other shimmery details.
Even though Claire's isn't always the first place a high school or college students would go to, there are a variety of trendy accessories that could take your back-to-school look to the next level without making a huge dent in your wallet. Here's to starting the new school year fashionably and confidently!