Makeup Inspirational Musicians
Being a makeup artist for quite a while I often get asked where I find my inspiration and most often I say: "Musicians makeup". There are really a handful of musicians who absolutely love the transformational power of makeup and expressing themselves through their looks and they are usually noticeably alternative in their approach to beauty. These are the people who fully embrace the power and versatility of makeup and combine it with their flourishing imagination to get the looks that are truly unique in the rarest of ways for us always remember.
So here are the top 5 of those amazing people for me:
1. Amy Winehouse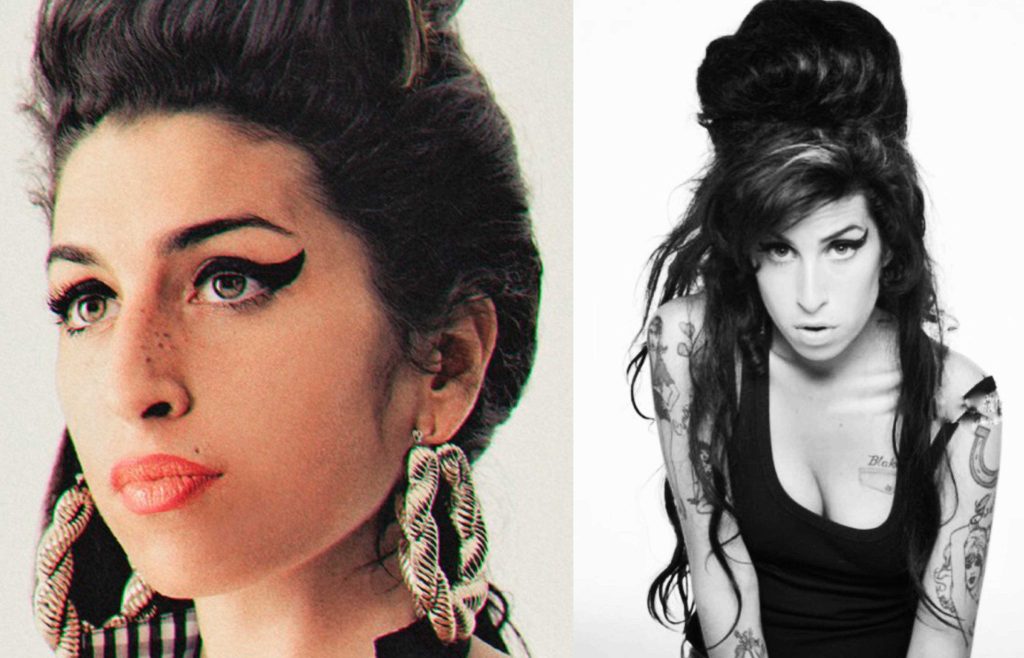 If you're familiar with Amy Winehouse, you undoubtedly know that she placed a good deal of emphasis on her eyes. This isn't a look for the timid, and it isn't office-appropriate, either, although it has a bit of a retro vibe going on especially paired up with her absolutely amazing chignon 60's inspired hairstyle.
2. Robert Smith The Cure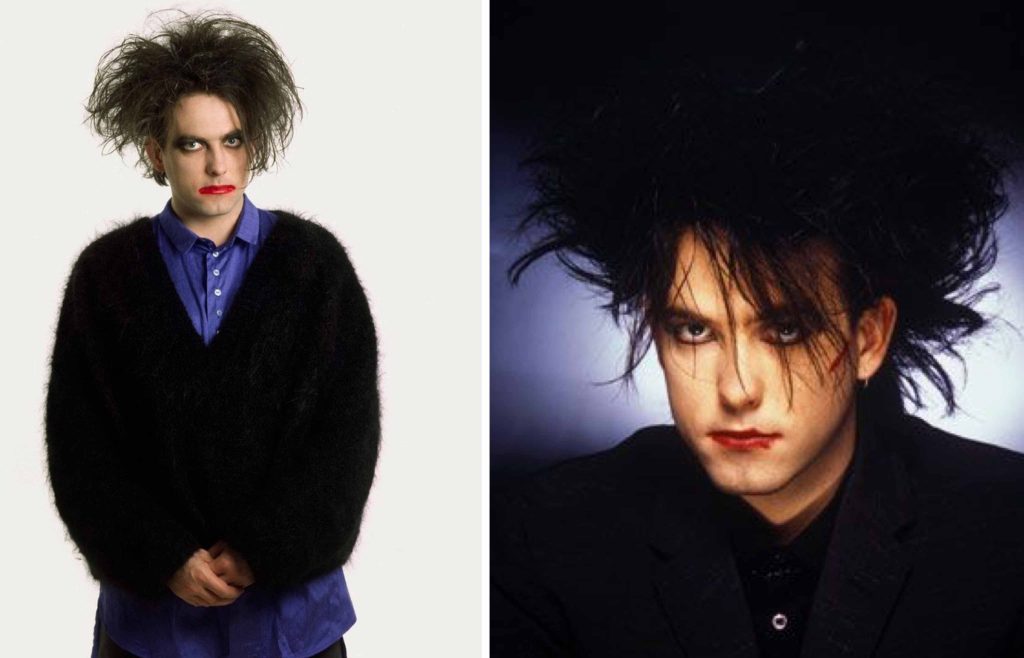 His backcombed hair is still defying gravity, perfect eyeliner game and the red lipstick still smudged across his lips and those are the usual traits for the iconic look which was unveiled in early 80's while the band was on the tour for 'Pornography' album. And he does still wear that red lipstick but not in that screaming, overapplied way, and carefully smudged way, but more in I've-had-my-lunch-and-haven't-reapplied-yet way. It's no longer a statement, it's more of something that he puts on and forgets about. And the hair is still jet-black and back-combed although, it doesn't seem rebellious, it just looks lived-in and just a little bit slept-in.
3. Boy George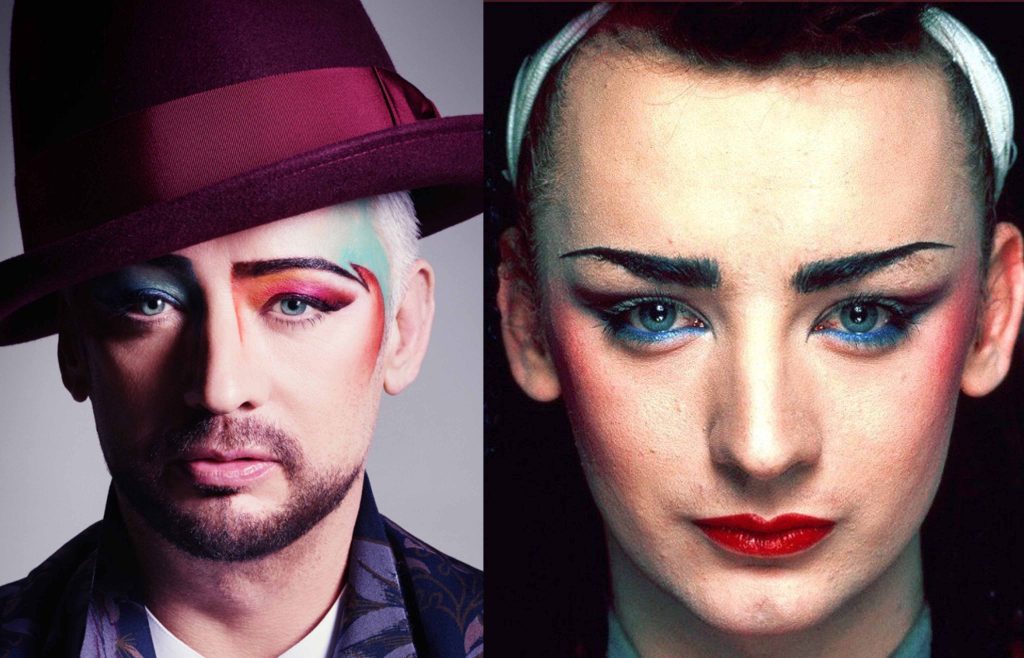 This man is known for his dramatic and glamorous makeup aesthetics and overall avant-garde fashion sense. Never the same makeup and always bright colors and a lot of graphic shapes accentuating his eyes and facial traits.
According to George, "There's lots of Max Factor on me ever since. Basically, one of the things that I discovered when I was a teenager is make-up and the power of transformation. I never looked back. Make-up for me is my mask, my protection."
4. Bjork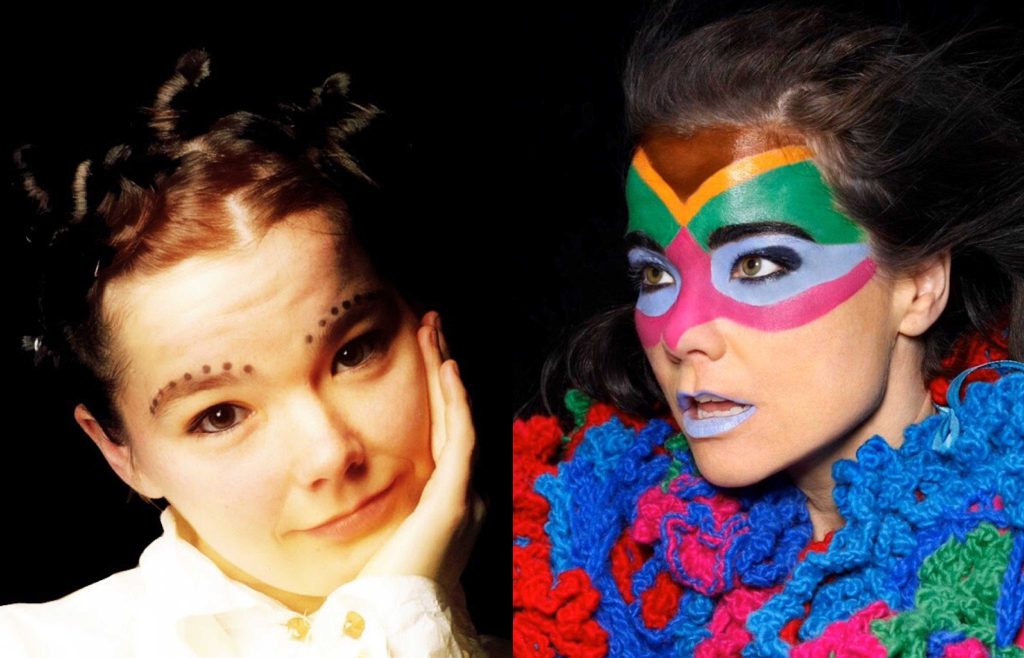 With her childlike, Icelandic face, piercing eyes and freckled skin, Bjork is undoubtedly beautiful. But what makes her even more so is that she is in no way confined by the norms of what beauty is for a woman, or how makeup fits into that. She simply doesn't care about beauty standards in the most liberated way. Starting with simple details and evolving into tribal face paint or the amazing face applications that she loves her makeup choices has been visionary and absolutely amazing.
5. David Bowie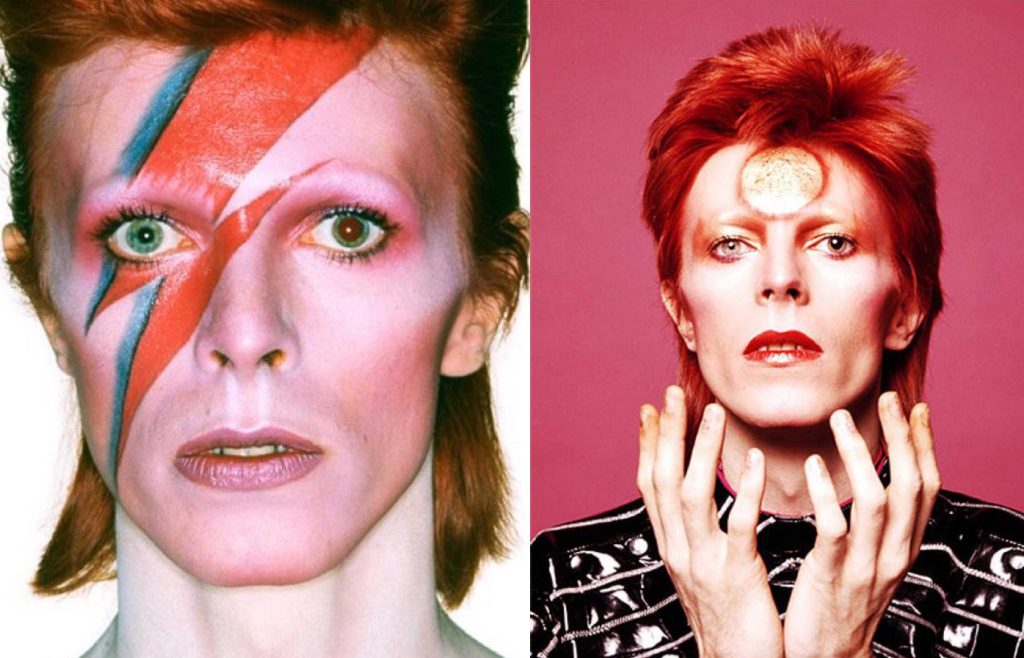 Going last but probably one of the most fierce and inspiring, adventurous, iconic and creatively fueled chameleon. He was known for putting the GLAM in glam rock, and his gender-bending look and attitude was absolutely revolutionary for his time. It was in the late '60s to early '70s that Bowie began to transform from his preppy-British style to a more flamboyant alter-ego. His on-stage persona  Ziggy Stardust really brought the singer into his own in the early '70s. This is where we begin seeing his makeup adaptations that had and amazing range from subtle eyeliner to full-on glam. Actually, it was the rocker's intense stage presence along with an absolutely captivating sense of style that brought around the age of glam-rock.